By Allison Kozicharow; Edited by Elizabeth Fine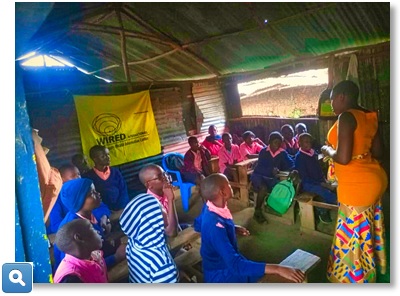 Last June WiRED International trumpeted the graduation of our second community health worker (CHW) class in Kisumu, Kenya. Today we are pleased to announce that 10 CHWs from that class have been deployed in the field, joining the original team, now forming a substantial CHW crew of 22 strong.
The CHW October data show that the newly expanded paraprofessional squad reached a total of 12,268 people with health services — almost doubling the 6,538 people that CHWs assisted last month.
Working 24 hours per week, each of the 22 CHWs met for clinical work or for health training with at least 69 people a week, and the largest number assisted by a single CHW was 630, most of them in training classes.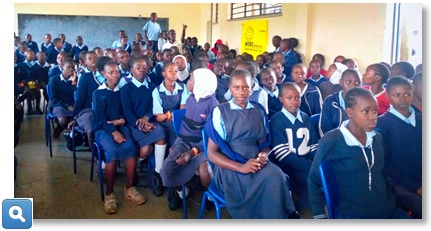 WiRED's rigorous 140-hour, World Health Organization-based curriculum teaches CHWs about critical clinical practices and how and when to refer people to health professionals. Further, WiRED requires all CHWs to earn continuing medical education (CME) credits every year to reinforce their knowledge and learn new skills.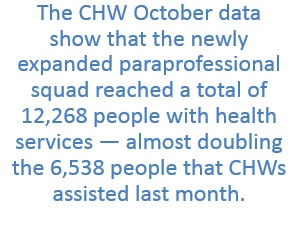 In addition WiRED CHWs elevate health literacy in their communities through health education, either one-on-one or in group classes. CHWs improve health behaviors such as adherence to HIV antiretroviral therapy, diabetes management and TB treatment completion, childhood immunization and early prenatal care. Health education through prevention — such as simple knowledge of proper handwashing and watching for key signs and symptoms — heads off a multitude of illnesses.
WiRED is proud of the newly enlarged CHW team in Kisumu, and we will continue to increase our free CHW training in other underserved areas of the world.
Overall, the top health issues among many for the month of October were as follows, in order of prevalence:
HIV/AIDS (overwhelmingly the #1 issue)

Malaria

Sanitation and hygiene

Anatomy

COVID-19

Reproductive health

STIs

Cholera

Mumps
The following testimonials on the subject of mumps and handwashing illustrate the impact CHWs are making in their community as trusted go-to sources for issues of health and preventive practices.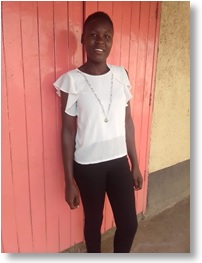 There is a mumps outbreak in young children in my community, and I realized that people still have no idea what it is and how it spreads. I tell parents whose children are infected that mumps is a contagious virus that can occur any time of year and can cause long-term health problems if not managed properly. I explain to the unaffected that they can get the MMR vaccine to protect themselves and their children from getting and spreading not only mumps but measles and rubella. I said that the vaccine isn't perfect, but like the COVID-19 vaccine even if you get mumps you will experience a milder illness and fewer complications. I also tell people that we would see many more cases without the vaccine.
—Pauline Adhiambo
I educated my clients on the importance of keeping their hands sanitary. I explained that they must wash their hands with soap and clean water after using the restroom, before and after eating, after changing nappies and before breastfeeding. I also urged them to let their hands air dry after washing and not to wipe their hands with paper or cloth, which could be contaminated. Once people understood what I explained, they agreed to observe cleanliness and put it into action.
—Liz Odhiambo