What Do We Know?
By Allison Kozicharow; Edited by Elizabeth Fine
A little more than two years ago, on March 11, 2020, the World Health Organization (WHO) declared COVID-19 to be a pandemic. Since then the world has been careening down a confusing and everchanging learning path of masks, social distancing, variants, vaccines and boosters. Not to mention the challenge of protecting and treating populations in underserved countries, where people have little access to health professionals, much less vaccines.
Statistics tell a startling story: more than half a billion COVID-19 cases and more than 6 million confirmed cases to date worldwide. So what have we learned?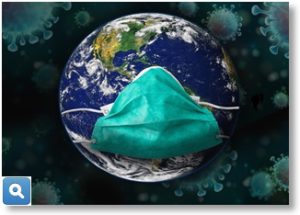 To answer, YaleMedicine offers "5 Things Everyone Should Know About the Coronavirus Outbreak," adapted here:
What we know about COVID-19 has changed rapidly, but it helps that we now have a better idea of how the virus is transmitted from one person to another.
Strict measures are critical for slowing the spread of the disease. The timeline for reaching herd immunity is still uncertain, especially due to variants.
Infection prevention is key, mainly through vaccination. [Click here for recent information on booster shots from the New York Times.] In addition:

If fully vaccinated, wear a mask indoors in public to afford yourself maximum protection from variants.

If fully vaccinated but with a weakened immune system or underlying medical condition, always wear a mask indoors in public.

If not vaccinated, take preventive actions including washing hands with soap and water, wearing a KN95 mask, etc.

Experts are working rapidly to find solutions. Scientist worldwide are studying vaccines, variants and treatments.
If you feel ill, watch out for symptoms (see CDC for list) and call your medical provider for advice.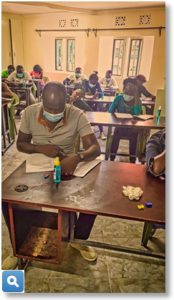 WiRED International offers a COVID-19 module series called The Coronavirus Threat: Key Topics in Infection Control. The series also presents modules on the related topics of pneumonia, upper respiratory tract infections and influenza.
Also, WiRED provides training for community health workers (CHWs) in low-resource areas of the world, not only in COVID-19 education but in learning about other infectious and noncommunicable diseases, anatomy, body systems, health and wellness and more. WiRED also requires CHWs to keep up to date through required, yearly, continuing medical education courses. Staying current on health information is crucial, especially for new diseases, such as COVID-19, which we are learning more about every day.
WiRED modules are free to all for download onto computers and mobile devices.