Update on Long-Haul COVID-19
Condition Now a Global Phenomenon
By Allison Kozicharow; Edited by Elizabeth Fine
In the initial phase of the COVID-19 epidemic, when many people complained of troubling symptoms long after infection, scientists, healthcare providers, even family and friends did not believe them. Gradually skepticism gave way not only to global credence but investing millions to support research on the long-term effects of COVID-19.
Post-acute sequelae of SARS-CoV-2 infection (PASC) — also called post COVID, long-haul COVID or simply long COVID — occurs when patients who have been infected with the virus experience new, recurring or ongoing symptoms four or more weeks after infection, sometimes after initial symptom recovery. These post-virus conditions indicate a lack of return to a usual state of health after the COVID-19 illness.
Recently, an analysis of 31 studies estimates that 49% of COVID-19 survivors globally reported chronic long COVID symptoms.
Recently, an analysis of 31 studies estimates that 49% of COVID-19 survivors globally reported chronic long COVID symptoms. Symptoms can persist for months, even years, and range from mild to incapacitating. In some cases, new symptoms arise well after the time of infection or evolve over time. Symptoms include:
Mood changes, anxiety, depression
Chest pain
Cough
Diarrhea
Feeling dizzy when you stand up
Feeling short of breath when you do little activity
Feeling that your heart is beating fast (heart palpitations)
Fever
Finding it hard to breathe
General tiredness (fatigue)
Headaches
Irregular menstrual cycles          
Joint or muscle aches
Changes in ability to smell or taste
Rash
Stomach pain
Tingling or numbness in parts of your body
Tiredness that gets worse after any of kind activity (post-exertional malaise)
Trouble sleeping (insomnia)
Trouble thinking or focusing (a feeling of brain fog)
Today millions of people suffer from long COVID, and research and information is evolving daily. Consequently, WiRED International will update and revise our materials related to the coronavirus (see sidebar) on an as-needed basis. As always, WiRED's materials are free to all and available to download and share.
WiRED's Long-haul COVID-19 Modules and Series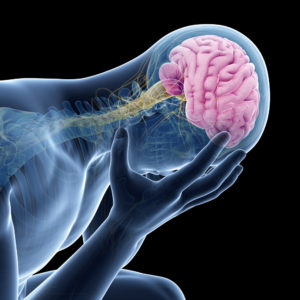 WiRED offers two modules on long-haul COVID-19 and a whole series on the virus itself and related conditions as follows:
Long-haul COVID Overview is designed for general audiences and describes the condition, the effects of the illness and hospitalization, new or ongoing symptoms and current research.
Evaluating and Caring for Patients with COVID Long-haul Conditions is an interim guidance created for healthcare workers to provide patient-centered care for post-COVID-19 issues. The module explains how to care for patients in an outpatient setting, keep patients' medical and social history, give physical examinations and take vital signs, carry out assessments and testing, manage patients' conditions, follow public health recommendations, offer COVID-19 vaccines when available and promote preventive care.
WiRED also offers The Coronavirus Threat: Key Topics in Infection Control series, which not only describes the coronavirus but touches on topics such as coping with stress, how the immune system works and handwashing to prevent infectious diseases. Associated diseases, such as pneumonia and influenza, are also covered.

(For a quick take on long COVID, click here for the American Medical Association's "What doctors wish patients knew about long COVID.")