Addressing Serious Thyroid Issues in Armenia
By: Allison Kozicharow; Edited by Jessie Crowdy
Thyroid disorders exist globally, but especially in countries where health care is scarce and testing is rare. In October WiRED International released a Thyroid Diseases Module in response to an urgent request from our partners in Armenia, specifically from Arpine Baghdoyan, who is the Near East Foundation's Country Director, Armenia. Armenia suffers from an alarmingly high incidence of thyroid issues, and now WiRED offers the module translated into the Armenian language: Վահանագեղձի հիվանդություններ.
WiRED-Armenia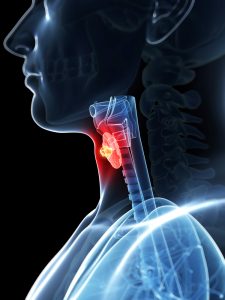 Director Sebouh Baghdoyan said, "Since many decades, thyroid-related health issues were increasingly developing in Armenia, mostly in girls and women. The introduction of this WiRED module is indeed very timely, highly needed and instrumental in raising our population's awareness."

Thanks to dedicated translators, WiRED now offers more than 20 health education modules in the Armenian language on topics of pressing national concern. Retired orthopedic surgeon Ara Nahabedian, M.D., supervises the translation process, and Mariam Sargsyan coordinates the work of several translators.
WiRED's Thyroid Diseases Module describes the thyroid gland, its purpose and functions, how thyroid hormones control the body's metabolism and the thyroid diseases that can cause changes in weight, energy, digestion and mood. Thyroid diseases occur when the body's thyroid gland produces too much or too little of thyroid hormones, resulting in metabolism problems.
WiRED plans to bring our Community Health Worker (CHW) Program to Armenia in early 2021, after having successfully launched it in Kenya, India, Nicaragua and Peru. The CHWs trained in Armenia will not only learn about thyroid diseases but also about other health issues which affect people worldwide, such as diabetes, dental hygiene, high blood pressure, tobacco use and, of course, coronavirus.
(Photo caption: Sevanavank, a monastic complex on the shore of Lake Sevan
in the Gegharkunik Province of Armenia)