Selected Obituaries of Former WiRED Board Members
Their Contributions Enriched Our Organization and Mission
William Emerson Brock III (Bill).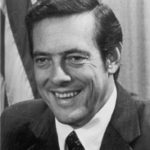 During his career William Emerson Brock III served in the U.S. Navy, as a Tennessee congressman and U.S. senator, as U.S. Special Trade Representative, as Secretary of Labor in the Reagan Administration and as Republican National Committee chair. He was a valuable member of WiRED's Governing Board and an active supporter and promoter of our health education programs in the former Yugoslavia, Iraq and elsewhere.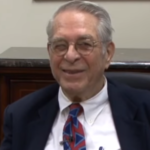 Sheldon Cohen. The Honorable Sheldon S. Cohen, Esq., a tax lawyer and certified public accountant, served as Internal Revenue Service commissioner from January 1965 to January 1969. He was appointed by President Lyndon Baines Johnson. WiRED's board and volunteers are deeply saddened by his death, on September 4, 2018, at age 91.
Faye F. Cohen. A local and national political activist and community organizer, Mrs. Cohen was married to WiRED board member Sheldon S. Cohen, Esq., for 67 years. For many years running, Faye hosted WiRED's annual board meeting in the Cohen's home in Maryland. She was an "unofficial board member," and a strong supporter of Sister Bernadette Nealon who coordinates WiRED's health training programs in Kenya. WiRED's board and volunteers are deeply saddened by the death of Faye F. Cohen on April 10, 2018.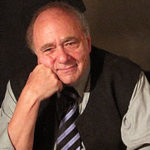 Michael Constantine. To the world, Mr. Constantine was famous for many of his roles in film and television, but he is probably best known for his role as the Windex-spraying family patriarch, Kostas "Gus" Portokalos, of My Fat Greek Wedding. To all of us at WiRED he is remembered best as a longtime supporter and member of our Honorary Board. In addition to his guidance on our global health programs, Michael recorded several videos promoting WiRED's work in low-resource regions. WiRED's board of directors and volunteers are saddened to note the death of Michael Constantine aged 94 on August 31, 2021, at his home in Reading, Pennsylvania.
William P. D'Angelo. The prolific television producer, director and writer William P. D'Angelo (Billy), who was one of WiRED International's first board members, died on June 8, 2002, at the age of 70, from pancreatic cancer. His passing was a great loss to WiRED in those early years of our work abroad.
Lewis D. Eigen. In 1964, Dr. Eigen designed the Job Corps program administered by the U.S. Department of Labor, and was appointed its deputy director, shaping the foundations of a program that continues today. During his career, Dr. Eigen wrote 19 books, created reference databases and published hundreds of articles.
Dr. Eigen, along with his wife, Ramona Arnett, dedicated themselves to causes including alcohol and drug abuse reduction, and education and international medical projects. He successfully used the power of technologically-based tools to further his business and philanthropic goals.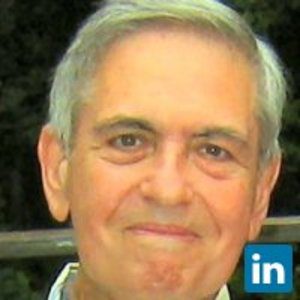 A strong believer in empowering through education, he created educational sites seeking to bridge the injustice of social, geographic and economic education gaps. Despite ill-health in his later life, he never stopped learning.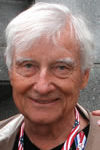 Richard Gilbert. Dr. Richard Gilbert was a founding member of WiRED's board and a long-standing supporter of our community health programs abroad. Dr. Gilbert served in WWII and earned the Silver Star for valor. In addition to his leadership with WiRED, he served as Executive Director of Mass Media for the United Presbyterian Church, founder of the School for Continuing Education at Princeton University and Director of Research for NBC's Broadcast Standards Department. WiRED's board and volunteers are deeply saddened by the death of Dr. Richard Gilbert on January 6, 2011.
Tatjana Grgich.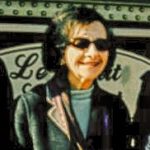 Mrs. Grgich served 30 years as president of the Tatjana Grgich Family Foundation, which assisted youth from Croatia and other conflict-torn areas of the world. She was also a founding member of WiRED International. WiRED's board of directors and volunteers are deeply saddened by Tatjana's death, on September 2, 2020. She passed away peacefully at home with her family by her side.
Robert F. Ohrenschall joined WiRED International as its first board chair in 2000. For more than a decade, he contributed significantly to our vision, fundraising, network of contacts, and health education efforts. He was always ready to provide guidance and suggestions for organizational administration, new programs, and activities.
Originally from Baltimore, Mr. Ohrenschall earned a degree in history from Yale University and served with distinction as an officer in the U.S. Navy. He founded and became a partner in Soyster & Ohrenschall Inc., International Marketing and Design Consultants. Following his retirement, he remained chairman emeritus of the renamed company, Addison Design.