HIV and TB Coinfections Are Increasing
WiRED's Community Health Workers Provide Services That Slow the Spread
By Allison Kozicharow; Edited by Elizabeth Fine
Taken separately, HIV and tuberculosis (TB) rank as the world's two most fatal diseases. But existing together, they pose an even deadlier threat.
HIV weakens the immune system, increasing the risk of contracting TB, which can spread easily in closed-in places. Tragically, TB is the leading cause of death for those people living with HIV.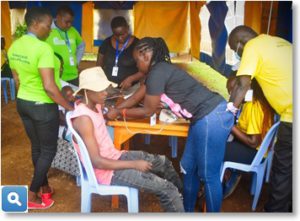 Both HIV and TB are treatable — but need to be detected early through regular screening.
In Kisumu, Kenya WiRED International's team of community health workers (CHWs) test for disease in the newly launched Tony and Edie Hodge Health Screening Clinics (HHSCs). The CHWs routinely test for HIV/AIDS and also screen for TB using the ultra-portable TB X-Ray machine donated to the Pandipieri clinic. A trained technician accompanies the X-Ray machine to the clinics to supervise the screenings.
WiRED started work in Africa more than 20 years ago by using computers to teach young people about HIV/AIDS, and especially its prevention. Today, WiRED's 22 CHWs reach more than 10,000 people every month with health services throughout Kisumu settlements. Sadly, HIV and TB make the top 10 requested services month after month.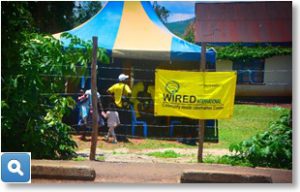 According to the World Health Organization (WHO) the disease burden of HIV and TB, along with malaria, falls unequally on poverty-stricken and underserved populations, who are often affected further by famine, floods and civil unrest.
WiRED believes one way to ease this burden is to train CHWs to work in low-resource areas where medical professionals are scarce and enable CHWs — through Health Screening Clinics — to reach and test people for disease in the field.
WiRED's HIV and TB Modules
HIV/AIDS Series: Offers a dozen modules on basic information, treatment, prevention of mother-to-child transmission, caring for someone with AIDS at home, nutrition for HIV+ people and information for children and for teens.
TB Module for General Audiences: Contains information about the causes, symptoms, diagnosis and treatment of TB.
HIV-Related Infections and Cancers: Provides data covering the connection between HIV and other infections such as cancer and TB.
WiRED CHWs Tackle HIV and TB Issues in Their Communities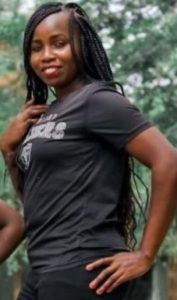 Teenage pregnancy has really affected many young people in our community due to peer pressure and wrong advice from each other. Many teens get pregnant not knowing the HIV status of the partner. After World AIDS Day, I educated teens on the importance of going for HIV tests, but the women said they can't get their partners to go. Knowing that—and that some young women shared that they have numerous partners — I explained that PrEP (pre-exposure prophylaxis) can reduce the chance of getting HIV from sex or injection drug use. I encouraged the teens to consider PrEP if they can't abstain. I made clear that when taken as prescribed, PrEP is highly effective for preventing HIV. I added that PrEP does NOT prevent pregnancies or STDs.
—Tracy Agatha Achieng'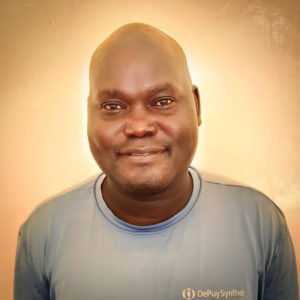 People living in Kisumu settlements tend to not worry about their health. Many are first concerned with how they can attend to their daily labor to make some money to put food on the table. People are coughing and just take it as a normal cough. During my field work I came across two people who were coughing as I was training them. I asked them when they started coughing and advised them to see the doctor for a tuberculosis test. They went for the test and one of them was found to be positive. She has begun treatment and hopefully she will be okay. As a CHW I am now checking on others with coughs and referring them for tuberculosis testing.
—Daniel Ayieko
WHO Report on TB
WHO has observed an expected increase in HIV/TB coinfections in the next decade. WHO's Global Tuberculosis Control Report 2022 found that the number of people living with HIV/TB coinfection is expected to increase from 19.2 million in 2020 to 22.6 million in 2030. The report also found that the number of deaths from HIV/TB coinfection is expected to increase from 1.5 million in 2020 to 2.2 million in 2030.
The WHO report attributes the expected increase in HIV/TB coinfections to factors such as the continued spread of HIV, the increasing number of people living with HIV who are not on antiretroviral therapy (ART) and the increasing number of people living with TB who are not on treatment.
The WHO report calls for increased efforts to prevent and treat HIV/TB coinfections and recommends that countries:
Scale up HIV testing and ART services.
Scale up TB testing and treatment services.
Provide integrated HIV/TB care.
Increase awareness of HIV/TB coinfection.
It is important to note that WiRED's community health workers significantly address each of these WHO recommendations: In the Health Screening Clinics, they test for HIV and TB, and they attend to people with HIV, TB and HIV/TB coinfections. Moreover, they provide many training sessions in each of the informal settlements in Kisumu to alert people to these serious illnesses and to teach them about prevention measures.