Protect Yourself and Your Loved Ones
WiRED Observes National Immunization Awareness Month
By: Kristen Garabedian; Edited by Jessie Crowdy
During the COVID-19 crisis, when life can feel stressful and out of control, you have the power to protect yourself, your family and your community from some of the worst diseases on the planet.
As the world waits for a COVID-19 vaccine, it is important to remember that vaccinations can prevent more than 20 other life-threatening diseases such as polio, tetanus, diphtheria, measles, whooping cough, cancers caused by HPV, pneumonia, meningitis, shingles and more.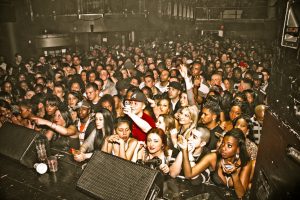 Each August, National Immunization Awareness Month highlights the importance of protecting people of all ages against vaccine-preventable diseases. Vaccines work with your body's natural defenses to build protection and reduce risk of infectious disease. When you get a vaccine, your immune system responds without making you sick. Immunization protects you and your community, according to the herd community concept. When enough people are vaccinated, even the unvaccinated receive some protection from disease because germs can't travel as easily from person to person.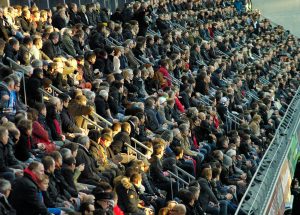 Due to the COVID-19 pandemic, some people are delaying getting life-saving vaccinations. They may fear going out and risking exposure to coronavirus, and some mistakenly believe that vaccines are dangerous or unnecessary. Stay-at-home orders are resulting in fewer people visiting clinics for outpatient and pediatric visits leading to fewer vaccinations. This can result in serious infections for everyone, but especially for children, who are at serious risk for many diseases.
WiRED International describes and promotes immunizations in many of the hundreds of free training modules found in our Health Learning Center, including in our Mother and Child Health Series. Our Community Health Worker Training Program stresses the importance of vaccinations, and this is underscored by our health workers who provide prevention education to low-resource populations.
National Immunization Month reminds us all to protect ourselves through immunizations. Find out what vaccines you and your loved ones need by contacting your healthcare provider. You can also check out the Centers for Disease Control and Prevention's Immunization Schedule for children and adults.
Immunization in Underserved
Communities Worldwide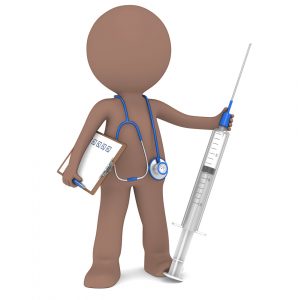 Immunization is a basic human right, according to the World Health Organization. But many people worldwide, especially children, lack sufficient access to vaccines. Some countries are losing the fight against vaccine-preventable disease due to lack of immunization. If childhood diseases like smallpox and polio sound uncommon to you, it's because those vaccines have been doing their job for decades.
Health agencies and healthcare professionals faced challenges to immunize populations in underserved regions, even before the COVID-19 virus emerged, such as how to:
Increase the availability of vaccine sites and of the vaccines themselves
Demonstrate the value of vaccines and routine immunization
Bring vaccines to market affordably and reliably
Deliver vaccines to areas where doctors are in short supply, numbering only about three per 100,000 people
Epidemiologist Walter Orrenstein, M.D., said
"Vaccines don't save lives. Vaccinations save lives."