WiRED Community Health Workers Update from Kenya
Protecting Communities by Educating Families
By: Jessie Crowdy: Edited by Allison Kozicharow
Graduates of WiRED International's Community Health Worker (CHW) Training Program in Kisumu, Kenya, continue to play an essential role in improving the lives of those in surrounding communities. Since mid-July, 13 CHWs reached 3,360 people and covered health issues as diverse as nutrition and handwashing while also dispelling notions of how COVID-19 is spread.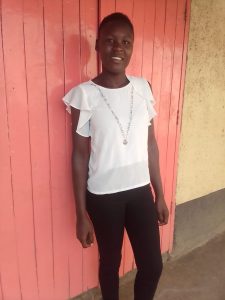 Adequate nutrition is fundamental for good health and has a vital role to play in supporting the immune system. Food insecurity, heightened by the economic effects of the virus, has been devastating to low-income communities. With such scant resources available, knowledge of proper nutrition is more important than ever.
"I met a mother with a malnourished child about 3 years old. The child has been poorly fed by the parents due to lack of food and information about malnourishment. I talked to the mother about the disadvantages of giving a single diet to the child, which she has been doing. The father has always been giving the child alcohol so that the child can get to sleep. I advised the mother on the proper diet to be given."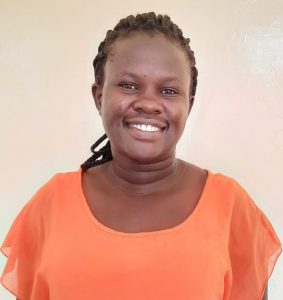 "I met this mother who believed she was giving her daughter the best meal only to realize she was giving her one type of meal every day. I talked to her and gave her types of food she could give her child. She later on saw the benefit of giving a balanced diet to the child and herself."
CHWs play a vital role in promoting handwashing among underserved communities, not only encouraging people to keep hands clean but also educating people on the correct way to wash hands. Additionally, CHWs are key in helping the most vulnerable populations, showing them how to use what little resources they have, in order to effectively prevent the spread of COVID-19.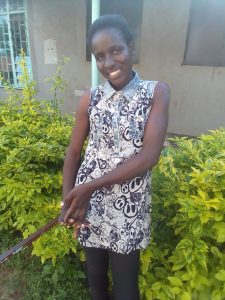 "I realized that her child was suffering from diarrhea. I taught her the importance of handwashing and told her that simple things that we neglect will cost our lives. I told her what to do to stop her child from getting diarrhea. She was so grateful and promised to adhere to the directives given."
CHWs are continuously educating the community, explaining how to stop the spread of disease as well as dispelling misinformation or myths.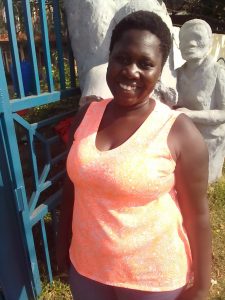 "As I was engaging with different people, I found out that many people believe malaria is contracted only in the rainy seasons because of stagnant water, but, since I took them through the class, they have then believed in sleeping under treated mosquito nets."
Members of the community need accurate, clear information and guidance to effectively stop COVID-19 from spreading to their families, fulfilling WiRED International's belief that community health begins with knowledge.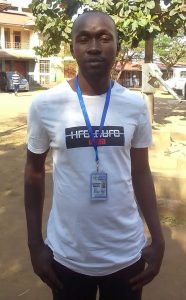 "A number of participants that I engaged during this reporting period still don't believe that COVID-19 is real, in spite of the restriction measures that have been put in place both locally and internationally. According to them, the figures of the number of people that are being infected daily, that the government has been announcing, are false. To some of them, handwashing only prevents diseases such as diarrhea. To demystify this narrative, I took them through the causes, signs and symptoms as well as the do's and don'ts that will help them prevent the spread of the virus. I also took them through the global effects of the virus to show them that this disease exists."
WiRED Announces New Website Section
Coming Soon: CHW Reports from the Field
In the months ahead, more and more community health workers all over the world will be graduating from WiRED's CHW training program and going out to serve their communities. As we receive their reports about the vital work they do with underserved populations, we will post their stories and photos as usual in the WiRED News section but also store them in a new section on our website, now in the works. WiRED believes that their contribution to global health — wherever low-resource communities suffer from disease and inadequate health care — will raise the well-being of people in need and teach them how to take responsibility for their own health.