WiRED Marks Publication of Journal Article
Featuring WiRED's Vaccinator Training Program
By Allison Kozicharow; Edited by Jessie Crowdy
The COVAX global effort to deliver the COVID-19 vaccine to underserved countries is well underway. But what needs to happen to get doses from airports to arms?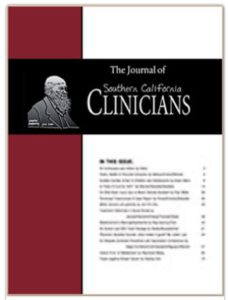 One answer is to train ordinary citizens in their local communities to vaccinate the millions of people in low-resource countries where doctors and nurses are scarce.
The Journal of Southern California Clinicians published an article in its recent issue that describes WiRED International's Vaccinator Training Program (VTP). Entitled "An Innovative Vaccinator Training Program," the paper was co-written by WiRED International Executive Director Gary Selnow, Ph.D.; Charlotte A. Ferretti, Ed.D., R.,N., FAAN; Maryam Othman, M.D., M.P.H., Gray Maganga, B.Ed., M.Sc.I.H.; and William Crano, Ph.D., and provides details of  WiRED's VTP.
WiRED's VTP curriculum is based on the World Health Organization's training curriculum but with enhanced features to prepare what we call grassroots vaccinators. The objective of WiRED's program is to train people at the local level to move vaccines safely from central drop-off points to communities, to prepare the communities for vaccinations, to properly screen patients, to administer COVID-19 vaccinations and to monitor patients after the shot.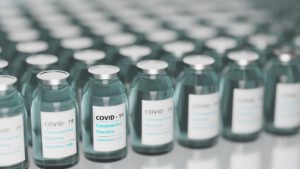 WiRED has already launched the VTP in Kisumu, Kenya, and has recently conducted train-the trainer workshops by Zoom with doctors in Uganda and Liberia, with plans to expand the VTP in Africa and to begin training in Latin America. Citizen vaccinators — working in teams headed by a doctor or a nurse — can play a critical role in vaccinating populations in underserved areas of the world. Unless we vaccinate significant portions of the global population, COVID-19 and its variants will linger for years and affect all countries.
Note: The Journal of Southern California Clinicians is a peer-reviewed medical journal that serves the medical professionals of southern California. Originally founded by doctors at the Pomona Valley Hospital Medical Center, the journal is the only such publication in southern California that offers medical professionals the opportunity to share their knowledge, discoveries and opinions with one another. The journal's editors welcome articles from all medical professionals, in any field of practice.
The Authors
Dr. Gary Selnow is WiRED's Founder and Executive Director and Co-Director of the WiRED International Center for Community and Global Health at Claremont Graduate University. He is Professor Emeritus at San Francisco State University and the author/co-author of seven books. Dr. Selnow was twice a Fulbright Scholar and served on a White House task force. He was a regular commentator on NPR's Marketplace program and a consultant for NBC television and the National Academy of Sciences. He was awarded the 2004 President's Medal at San Francisco State University and the UC Berkeley Public Health Award.
Dr. Charlotte Ferretti is WiRED's Board Chair and has worked extensively in community health with underserved populations and serves as a resource for WiRED health education programs. After working as a nurse in a variety of healthcare settings, Dr. Ferretti taught at San Francisco State University as a Professor of Nursing for 15 years and directed a school-based state-certified health center. In 2000, as Director of the Marian Wright Edelman Institute at SF State, Dr. Ferretti administered multiple grants related to health care, education and child development, and provided oversight for the Head Start Program in the City and County of San Francisco for 14 years.
Dr. Miriam Othman is WiRED's Director of Medical Education, bringing a wealth of medical and international public health experience. She manages all content for WiRED's Community Health Training Program and develops the texts for the tutorials and study materials. Currently, Dr. Othman is Director of the Global & Community Health Division and Assistant Professor at Western University of Health Science College of Osteopathic Medicine. She received her M.D. from the University of Baghdad, Iraq, and her M.P.H. in global health management from The George Washington University, where she was a Fulbright Scholar. She was the Senior National Medical Officer of the International Organization for Migration Baghdad, Iraq, from July 2003 to January 2006.
Gray Maganga is an international healthcare scientist who currently acts as Projects Director at Brigham and Women's Hospital and previously worked at Harvard University as Research Grants Manager and at Tufts University as Senior Field Research Coordinator. He has worked with WiRED in Kenya since 2002 and now works stateside since 2020 as Associate Coordinator for WiRED's evidenced-based materials, articles and processes providing solutions to community health and information around the world and harnessing WiRED partner collaborations.
Dr. William Crano is the Oskamp Professor of Psychology at Claremont Graduate University. Previously, he was Professor and Chair of the Department of Communication at the University of Arizona. Dr. Crano served as Professor on the faculties of Michigan State University and Texas A&M University. He has been a NATO Senior Scientist, a Fulbright Fellow to Brazil and a liaison scientist in the behavioral sciences for the Office of Naval Research. His basic research has been focused on evaluation of social interventions, and the development of models of attitude development and attitude change, which he has used in his applied research on drug prevention in adolescents. He has published 18 books, and more than 200 papers and book chapters.