WiRED Releases Module for Children
Learn How the Immune System Works!
By: Allison Kozicharow; Edited by Jessie Crowdy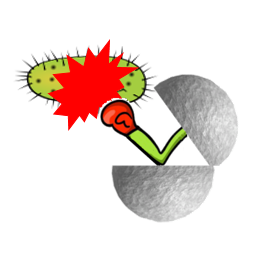 As the COVID-19 pandemic rages on, children are asking questions. At home, in the classroom, through the news and social media, they are hearing words such as "virus," "immunity' and "vaccine" and wondering what they mean.
WiRED International now offers a module for children of any age called Learn How the Immune System Works! This module teaches children the ABCs of the body's immune system, how viruses and microbes are spread and how vaccines work — as well as the important role good hygiene and handwashing play in health.

Parents, caregivers and teachers can download the module free of charge and give children an online learning experience that will educate and entertain them. They will learn that having an immune system is like having your very own super-hero team, which the module calls the "Immune Platoon." The lesson includes illustrations, posters, video, quizzes and more — all presented in an engaging format sure to interest any child alone or in group learning.
WiRED believes that community health begins with knowledge. And knowledge begins in childhood.
During this time of COVID-forced, online learning throughout the United States and elsewhere, this self-taught course, designed for young people, offers an excellent introduction to how the immune system functions. If ever this were an important topic, it must be now. WiRED's doctor-written, peer-reviewed module is available to teachers and children everywhere.
Test Your Knowledge of the Human Immune System