COVID-19 Vaccine Distribution Rolls Out Slowly
WiRED Training CHW Vaccination Corps
By: Allison Kozicharow; Edited by Jessie Crowdy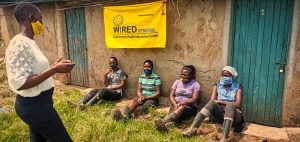 Scientists all over the world reacted quickly to the COVID-19 pandemic and created a number of vaccines to curb this modern day plague. Unfortunately, because of the unprecedented nature of its scope and challenges, the distribution of the vaccine has proved slow and disorganized. What's more, many people are confused by unclear information and worry about vaccine safety or even if they should get the shot at all.
WiRED International urges us all to get the COVID-19 vaccine when our turn comes to protect ourselves, our friends and loved ones and our communities. We provide an updated Q&A on vaccine queries based on the latest information from trusted sources (see sidebar), which we hope will be useful.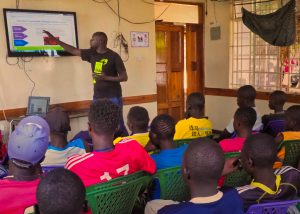 The COVID-19 vaccine, like all vaccines, will be effective to stop the spread of disease only when a large portion of the population – including those living in the world's poorest communities – take it. To this end, WiRED plans to inaugurate a program this year to train community health workers (CHWs) to bring the vaccines safely from central drop-off points to communities, then to properly screen patients, administer COVID-19 vaccinations and monitor patients after the shot. Large organizations and governments can provide the vaccines, but where will low-resource countries, where doctors and nurses are scarce, find enough trained people to vaccinate the population? Trained CHWs are the answer — without them, vaccination programs grind to a halt.
Until a large portion of the population receives its COVID-19 vaccinations, WiRED recommends that we follow these precautions: avoid close contact, wear face coverings in public places, practice good hygiene and stay home if you are sick.
Updated Q&A on COVID-19 Vaccination
Vaccines Save Lives
Vaccines help our bodies develop immunity to the virus that causes an infectious disease without our having to get the illness. They work by stimulating the immune system's production of antibodies, the proteins that help to protect people from a future infection if they ever come across the real germ.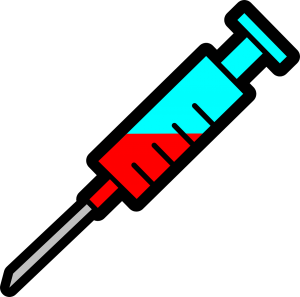 Vaccines are a true scientific success story. People around the world get vaccines throughout their lives from birth on up, including a yearly shot against the flu. Vaccines protect us, our loved ones and our communities from deadly and debilitating illnesses. Vaccines have been around in one form or another for more than two hundred years and have eradicated a number of diseases such as smallpox, which used to kill people in multitudes. Smallpox killed some 300 million people worldwide in the 20th century before it was eradicated in 1977.
Cholera
Dengue
Diphtheria
Hepatitis A and B
Haemophilus influenzae type b (Hib)
Herpes Zoster (shingles)
Human papillomavirus (HPV)
Influenza
Japanese encephalitis
Malaria
Measles
Meningococcal meningitis
Mumps
Pertussis (whooping cough)
Pneumococcal disease
Poliomyelitis
Rabies
Rotavirus
Rubella (German measles)
Tetanus
Tick-borne encephalitis
Tuberculosis
Typhoid
Varicella (chicken pox)
Yellow fever