Monthly Update from WiRED International's Community Health Workers in Kenya
Continuing to Provide Vital Health Services Amid Challenging Conditions
By Allison Kozicharow; Edited by Elizabeth Fine
The team of WiRED-trained community health workers (CHWs) in Kisumu, Kenya, reported another month of providing health education to their area residents — despite a severe drought followed by flash flooding.
During the month of May 2023, 20 CHWs in Kisumu, Kenya, reached a total of 10,041 people with health services. Working 24 hours per week, each of the CHWs met with at least 22 patients a week, and the largest number seen in a week by a single CHW was 423, most of them in health training classes.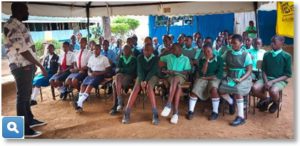 Overall, the top health issues for the month of May were as follows, in order of prevalence:
Cholera and HIV/AIDS
Hygiene
Sexually transmitted diseases
Malaria
Nutrition
Tuberculosis
Family planning
This June the World Health Organization (WHO) posted a health and environment scorecard for Kenya. These statistics illustrate the constant and dire conditions under which WiRED CHWs work every day.
Health and Environmental Scorecard for Kenya
Adapted from WHO, June 2023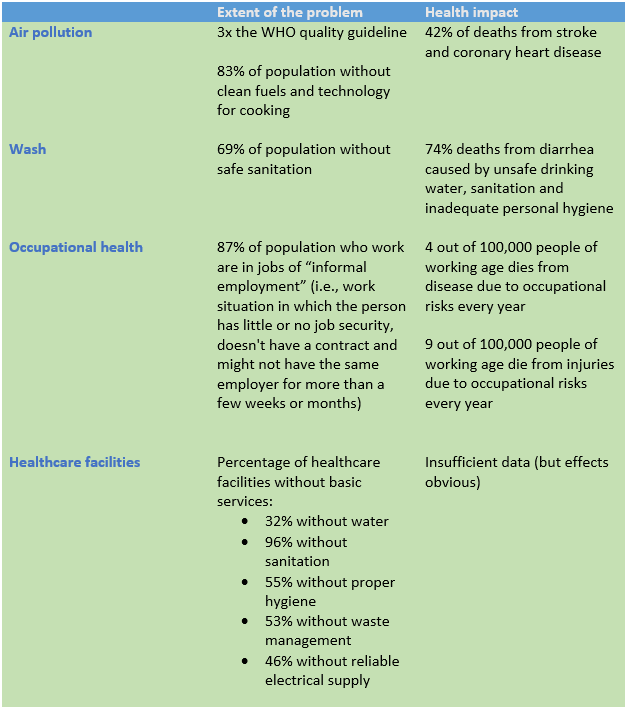 WHO's health snapshot for Kenya is bad enough without the additional woes brought by droughts, floods, famine and civil unrest — not to mention constant disease. WiRED CHWs not only work amid these hardships but successfully address and monitor the health needs of communities that otherwise have little or no access to health care.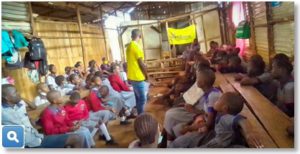 Learn more here about WiRED's Health Screening Clinic Program, a valuable community health innovation that significantly advances the CHW team's contributions to improving the health of the neediest people in the slums of Kisumu. Stay tuned for further coverage of the program's progress.
Stories from the field as reported by WiRED CHWs
Boosting Nutrition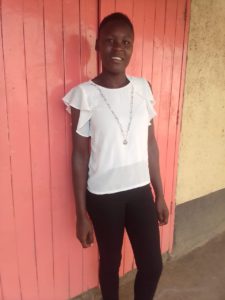 I taught my community the importance of having a kitchen garden during the rainy season. My aim was to improve community health, expand nutritional awareness, bring the community closer together and produce more fruit and vegetables for local food banks. People responded wholeheartedly! They saw that a kitchen garden occupies a small plot size, is located near homes, offers a diversity of crops and is easily adaptable by the poor with limited resources. The available fruit also helps boost the immune system.
—CHW Pauline Adhiambo
Two Malaria Successes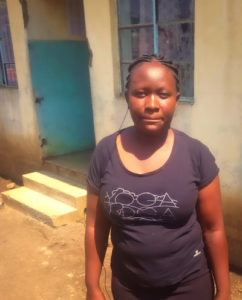 During my work I came across whole households affected by malaria due to the rainy season, when the mosquitoes multiply the most. The area is densely populated, and the people don't have enough mosquito nets for everyone, and the ones they have are torn. As a CHW I educated my community about the importance of clearing bushes and covering dirty water. and draining stagnant waters. They followed my instructions, and malaria is being controlled better now.
—CHW Lency Mmbone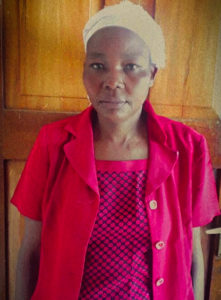 Malaria is a big threat in my community. Most people were not taking preventive measures, so I taught people measures such as slashing bushes, draining stagnant water, closing doors and windows, putting in screens, sleeping under treated mosquito nets when available, applying mosquito repellant, wearing long pants, taking antimalarial tablets and taking special care of pregnant women. The community members were pleased and ready to go and practice all the suggested preparations. Because of this malaria cases are much reduced here.
—CHW Milka Nyadiang'a