Monthly Update from WiRED's Community Health Workers in Kenya
Advancing Local Health and Well-Being
By Allison Kozicharow; Edited by Elizabeth Fine
Our team of WiRED International-trained community health workers (CHWs) in Kisumu, Kenya, reported another productive month of providing health education to their area residents.
During the month of March 2023, 22 CHWs in Kisumu, Kenya, reached a total of 9,665 people with health services. Working 24 hours per week, each of the CHWs met with at least 48 patients a week, and the largest number seen in a week by a single CHW was 203, most of them in health training classes.
Overall, the top health issues for the month of February were as follows, in order of prevalence:
HIV/AIDS
Malaria
Sexually transmitted diseases
Family planning
Cholera
Hygiene and sanitation
Cancer

In March, the CHWs launched a valuable community health innovation that significantly advanced the team's contributions to improving the health of the neediest people in the slums of Kisumu. We'll tell you all about it in our next newsletter, so stay tuned.
CHW Stories from the Field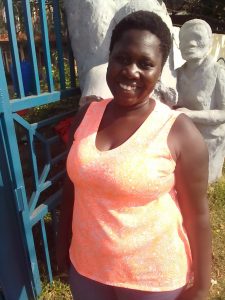 Preventing Cholera through Habitual Water Treatment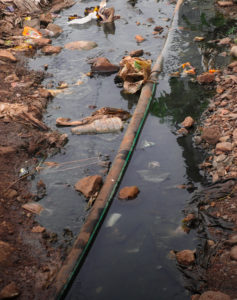 Many people in our community use untreated water thinking that is safe. They believe this because the water originates from a reliable water company source. However, along the way, before the water reaches consumers, pipes often burst, and the water mixes with dirty water and even sewage. This contamination is a reason that cholera is so rampant in our area. So, as a CHW in the field I teach my community members that they should treat water no matter where they draw it from to prevent them from getting waterborne diseases.
—Bunnyce Atieno, CHW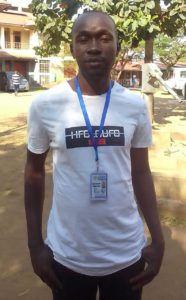 Educating My Community about Heart Disease
"Heart disease happens only in people who are overweight," is a commonly held belief in our community. In classes I teach participants about high blood pressure posing a big risk for heart disease. I teach people to take their blood pressure regularly so that if it is high they can seek medical attention as soon as possible. I also advise residents about healthy diets and what foods can lead to high blood pressure and heart disease.
—Zachary Omondi, CHW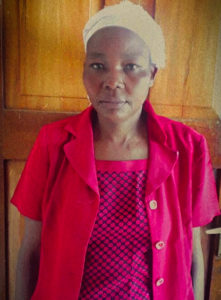 Good Nutrition via Local Food Options
As I was visiting people to teach them about nutrition, I found out that many in my community do not include locally available foods in their diets. I observed that residents were actually selling nutritious foods and then buying ones less healthy for their own use. For example one woman was selling eggs to buy mandazi (a kind of fried bread). I explained that eggs contain protein, which is important to the diet, and that she should cook the eggs and add some green vegetables and ugali (a type of corn meal). I said she could also add pawpaw fruit, which is readily available. She said she would do as I advised. Also I recommended that she should stop giving her young child strong tea, and instead give her porridge from a locally prepared flour containing four food groups. She agreed, and other people in the community were happy to learn about the nutrients that will help their children grow.
— Milka Nyadiang'a, CHW