WiRED International's Program in Ukraine
Rooted in a History of Providing Health Education in Areas of War and Conflict
By Allison Kozicharow; Edited by Elizabeth Fine
As WiRED International releases our Health and First Aid Training for Ukraine, it is worth noting that our organization is no stranger to working in regions of war and conflict all over the world.
A History in Global Areas of Struggle
WiRED started operations in 1997 by providing Internet connections in war-ravaged towns throughout the former Yugoslavia. WiRED was born out of a simple request from the American embassy in Zagreb, which asked Fulbright Professor Gary Selnow to see if he could use the Internet to help people in a small town on the Danube River. As a result of that work, Dr. Selnow started WiRED to provide computer-delivered medical and health education to each of the six struggling breakaway countries.
In 2000, WiRED collaborated with the American Federation of Teachers to bring Internet facilities to a school in the civil war battered West African country of Sierra Leone. Fighting was brutal as many thousands were killed and mutilated, leaving a lasting mark that exists to this day. Education was interrupted and so young people, who had lost parents and friends, were especially hard hit by the violence that had gripped the population. In an effort to break the isolation that had settled on the country, WiRED set up a computer facility in Freetown, the capital city, and taught teachers how to use the Internet to link with educators and others outside the country.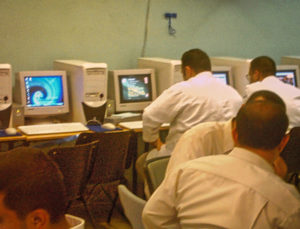 From spring 2003 to late 2009 in Iraq, WiRED provided IT training to Iraqi doctors and equipment and training software to Iraqi hospitals and universities. The WiRED team witnessed violence firsthand and lost friends who suffered vicious and deliberate attacks because of who they were and what they were doing to help the Iraqi people.
In 2007 WiRED launched programs in Nicaragua, a nation suffering then and now from drug- and gang-related violence. We forged partnerships with NGOs which used our health education modules for individual and group training activities. Our work extended into Honduras and El Salvador, and though our team was never threatened or faced direct danger, conflict was all around us.
In 2012 WiRED turned to health education in Armenia, whose long-standing conflict with its neighbor to the east, Azerbaijan, continues to this day. Currently the partnership of WiRED–Armenia operates active programs involving community health education sessions. In September WiRED-Armenia will test a lecture series that explores a possible community health worker training program. Such a program might have increasing utility as Ukrainian people flee to Armenia to escape the violence in their country.
Breaking Geographic Boundaries through Technology
Based in San Francisco, WiRED grew our health training programs simultaneously and in sync with rapidly evolving communication and computer technologies. In just a few years, the electronic delivery of information removed geographic barriers faced by print and physical media and allowed us to offer health training tools that enable module downloading and easy program sharing to smartphones, thumb drives and tablets to increasingly distant and challenging environments.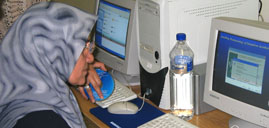 Throughout our history WiRED has applied state-of-the-art technology to deliver educational material. WiRED's extensive training programs have become global resources, used by hospitals and clinics, schools, other non-governmental organizations and universities.
In Ukraine we will release our program online and for download onto any device. Anyone on the ground, from medical professionals to citizens, can access WiRED's program.
WiRED's Mission
As innovative technologies evolve, WiRED's mission will not change. We pledge to bring vital medical and health information, free of charge, to underserved communities around the world.
As elsewhere in our history, WiRED is using technology to deliver health and first aid training directly into the hands of the Ukrainian people while they continue to live under challenging and dangerous conditions. WiRED's training curriculum will enable ordinary people to help family members and neighbors, especially when medical resources are overtaxed or entirely absent casualties of the war.