WiRED Launches Video on CHW Training Program
Saving Lives and Improving Health in Underserved Communities
By: Allison Kozicharow; Edited by Jessie Crowdy
"The coronavirus has crushed healthcare systems around the world. And it's especially cruel in the poorest regions, where there are fewer than one doctor for 20,000 people. In these places, officials are calling on community health workers to help the sick and teach people how to avoid contracting the virus…"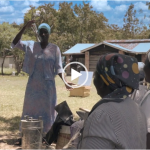 These opening words of WiRED International's just released video go on to tell the story of WiRED'S Community Health Worker (CHW) Training Program. The program includes health communication, community health instruction, health surveillance and continuing education. This video showcases photos taken all over the world in the low-resource communities where WiRED has distributed its free health training material for almost 25 years.
WiRED completed its first field testing of the CHW Training Program on location in Kenya last February, and will continue trials virtually in India, Nicaragua, Armenia and Peru. The program was written by doctors and will be conducted by trainers who interact directly with students during a 120-hour course — now augmented with 20 additional hours on infectious disease control and prevention to address the COVID-19 pandemic.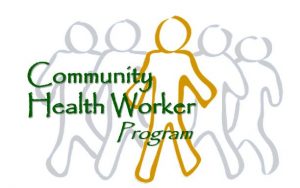 WiRED first organized its program around in-person classes, but now has adjusted the process to allow for long-distance learning online to protect the students and teachers. Physician and nurse instructors can interact with students who attend by way of their tablets and smart phones.
As part of their valuable education, CHWs are trained in the administration of medicines and taught how to work with vaccination teams. After the World Health Organization (WHO) and Centers for Disease Control and Prevention (CDC) approve medications and vaccines for COVID-19, CHWs will be able to assist with their distribution as well as dispensing medications and vaccinations approved by a medical professional.
WiRED Executive Director Gary Selnow, Ph.D., said, "Our capacity to provide a rigorous training program for CHWs, following WHO standards, and use technology to deliver the course with real-time trainers, can address the urgent needs for additional health workers in underserved regions. A solid curriculum, skilled trainers and a nimble approach to distribution will make a valuable contribution at a critical time to address this global pandemic."
Meet WiRED's CHW Video Team
WiRED board member Virgil Scudder is a long-time executive communication coach and consultant. He and his son Ken founded New York-based Virgil Scudder & Associates in 1990 to provide executive communication training and counsel to corporate leaders. Mr. Scudder was previously senior vice president of the international public relations firm Hill & Knowlton, and prior to that he was a news producer and editor at NBC, ABC and Westinghouse Broadcasting Company.
Jon Ecklund is the producing director and founder of Dream Out Loud Media. He holds an M.F.A. from the Yale School of Drama and a B.F.A. from the University of Texas at Austin. In over three decades in the entertainment industry, he has pursued his passion both in front of and behind the camera, working with directors such as Errol Morris and Joel Schumacher.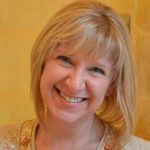 FIONA JONES
Fiona Jones is the creative director of Dream Out Loud and brings over 30 years of experience as an actor, writer, voice artist and producer to her work. She holds a B.F.A. magna cum laude from the University of Texas at Austin, studied abroad at Oxford and earned an M.F.A. from the University of North Carolina at Chapel Hill.
DREAM OUT LOUD MEDIA is a boutique media company specializing in creating videos for small businesses, non-profits and individual artists. Founded in 2007 in New York City, Dream Out Loud is now based in Charlotte, North Carolina, where they offer a variety of performer services in addition to video and voiceover production.
PHOTOGRAPHERS: Brian Colombe, Joe Marilo, Gary Wisser and Arlene Islas.
Making the CHW Video

WiRED board member Virgil Scudder, a veteran communications consultant, led the WiRED team to create the video, produced by Dream Out Loud Studios. Mr. Scudder said, "What we tried to convey here was the severity of the situation these societies face but the fact that there was some hope in the action of local people trained by WiRED through its online Community Health Worker program. This video is intended to tell this story to a broad cross-section of people and organizations." 

The following steps describe the process:
Scudder collaborated with WiRED Executive Director Gary Selnow, Ph.D., on the video's script.
Scudder then partnered with Jon Ecklund of Dream Out Loud Studios to organize the stills Dr. Selnow provided from the WiRED photo archive.
Fiona Jones, a seasoned voiceover talent, agreed to narrate the script.
The team began production on the video.
They worked together to choose the background music.
Despite many changes and edits, the video was completed in the remarkably short period of two weeks.