Dedication ceremony for the new Medical Information Center in Podgorica
In celebration of our 25th anniversary, WiRED is pleased to bring you stories from our archives. These articles provide a glimpse of WiRED's early work as they depict the places and the projects we have focused on over the years.

WiRED's work in Montenegro, one of the former Yugoslavian countries, began in 1998, when we installed computer training centers in six high schools. That project was funded by the Tatjana Grgich Family Foundation and the Medtronic Foundation with coordination assistance from the U.S. Department of State.
Our work continued for several additional years throughout the former Yugoslavia — in Bosnia, Croatia, Serbia, Kosovo and Macedonia, and we returned to Montenegro in 2003. For this project, we installed two Medical Information Centers (MICs), which were nearly identical to the MICs we were placing elsewhere in the world, including in Iraq, Kenya and Nicaragua.
As this story describes, the Montenegrin government recognized WiRED's computer center installations as the first donations of technical equipment to the country after the war. Senior Montenegrin Government officials attended the ribbon cuttings for the two new facilities installed in Podgorica and Cetinje.
As we describe in other Archive stories, Montenegro was slow to become an unaffiliated country. For several years after the war ended, it maintained an uneasy alliance with Serbia with which it had joined against Croatia. A United Nations-monitored referendum in 2006 led to a total separation, allowing Montenegro to become an independent country.
WiRED Dedicates Two New Medical Information Centers in Montenegro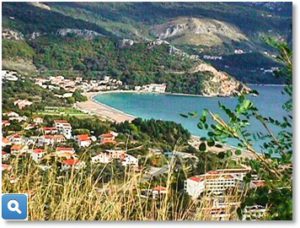 WiRED returned to the Balkans in December 2003 to open two Medical Information Centers (MICs) in Montenegro. The new Centers, underwritten by The Medtronic Foundation, are in the Medical School in Podgorica and in the Danilo I Hospital in Cetinje. The Centinje Hospital is the oldest hospital in the country, this December celebrating its 130th year of continuous service to the people of Montenegro.
Each Center comprises 10 workstations and a server along with a complete medical e-library identical to the collections installed in WiREDs facilities in Bosnia, Kenya, Iraq and Nicaragua. Within two weeks, the Center will be connected to the Internet for access to medical information on-line.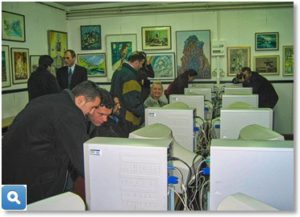 In addition to a large number of medical faculty, students and local physicians, the ribbon cutting ceremonies were attended by Montenegros Ministers, or Associate Ministers, of Heath, Education and Science.
WiRED has been working in Montenegro since 1998 when it installed six information centers in the country's largest high schools. That project, underwritten by the Tatjana Grgich Family Foundation, was recognized by the Montenegrin government as the country's first donation of technical equipment. During the past five years, as a result of that contribution, tens of thousands of Montenegrin children have learned computer skills and now use those skills in higher education and in the workplace.