In celebration of our 25th anniversary, WiRED is pleased to bring you stories from our archives. These articles provide a glimpse of WiRED's early work as they depict the places and the projects we have focused on over the years.

WiRED invests 95% of all donations into our health training programs in low-resource countries. Our administrators, writers and fundraisers are volunteers. We have never had a media or public relations staff, and yet, because our work achieves notable health training results, it occasionally draws public attention on its own.
That was the case 15 years ago as well, when our work in Iraq was recognized by CNN's Anderson Cooper, who, in the summer of 2007, produced a segment describing WiRED's programs during the height of the war.
Note in the story below that Congressman Tom Lantos, then Chair of the House Foreign Relations Committee, touted WiRED's program as "one of the most cost-effective . . . and intelligent ways of helping the Iraqi people."
Our work in Iraq has now ended, but today our efforts to train community health workers and to provide continuing medical education programs bear many of the elements we originated in Iraq.
WiRED On CNN



By Krista Glen, WiRED volunteer editor and writer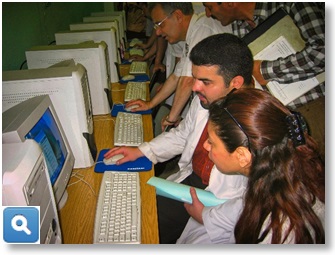 On Friday, July 21, 2007, WiRED's telemedicine program in Iraq was the topic on one of America's most-watched news programs, CNN's Anderson Cooper 360.
The story focused on the significant impact that WiRED's low-budget, medical education programs are having in Iraq, in comparison to some large projects with budgets reaching $150 million that have "essentially fallen apart," as described by Cooper.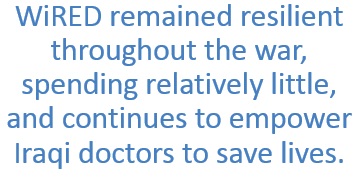 WiRED remained resilient throughout the war, spending relatively little, and continues to empower Iraqi doctors to save lives by giving them access to the latest medical information by way of its Medical Information Centers and telemedicine program providing real-time lectures, seminars and patient consultations.
Praise for WiRED's programs came from doctors, both Iraqi and American, as well as from California Congressman Tom Lantos, who is Chair of the House Foreign Relations Committee. Lantos said of the program, "It is one of the most cost-effective, probably the most cost-effective and intelligent way of helping the Iraqi people."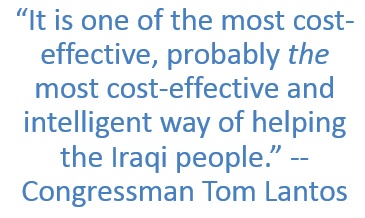 Karen Hughes, Undersecretary of State for Public Diplomacy and Public Affairs, was quoted by CNN, in a speech, saying, "I believe that this type of medical diplomacy, medical outreach is one of the most effective ways that we can reach out to people across our world."
Iraqi nursing instructor Bedia An-Najib said the program "was very, very beneficial and was very good for us." Dr. Craig Sable, from the Children's National Medical Center, reaffirmed the importance of the program, saying, "I think it was much more helpful than even we thought."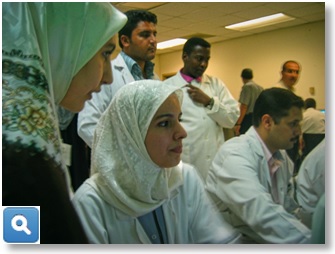 WiRED has been providing medical information in Iraq since May, 2003. Initially, the organization supplied electronic medical libraries in 39 medical schools and teaching hospitals across the country. Early in 2006, it launched a telemedicine program that enabled live, interactive sessions between leading medical educators in the United States and doctors and medical students in Iraq.
WiRED partners with Children's National Medical Center in Washington, D.C. for programs in pediatrics; the University of California, San Francisco for adult medicine; San Francisco State University for nursing training. Grand Rounds (patient review sessions) have been provided by Massachusetts General Hospital and California Pacific Medical Center.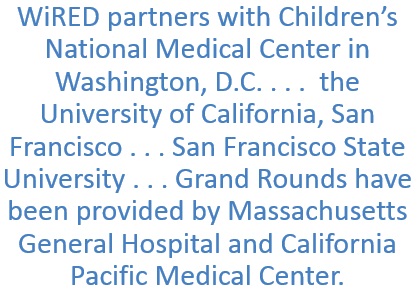 WiRED's program in the next year will focus on women's and children's health. Statistics reveal that breast cancer and other cancers and heart ailments are on the rise for women in Iraq. Further, according to a May, 2007 report by Save the Children, "Some 122,000 Iraqi children died in 2005 before reaching their fifth birthday. More than half of these deaths were among newborn babies in the first month of life . . . Iraq has made the least progress (of any country) in reducing child deaths since 1990."
In addition to funding provided by the U.S. Department of State, WiRED has received support for work in Iraq from the Medtronic Foundation, Pfizer, and the Christopher Reeve Foundation.