Rollbacks: An Assault Against Life on Earth
Rollbacks of Environmental Regulations Roll Back Health
By: Elizabeth Fine; Edited by Jessie Crowdy
Note from the editorial staff: WiRED International's goal is to provide free medical and health information materials and training to low-resource communities around the world. We place all our work within the context of One Health principles — that all life on our planet is interconnected. While COVID-19 is drawing everyone's attention, conditions leading to climate change are increasing as the federal administration is rolling back nearly 100  environmental and land use regulations in our own country. In this article, WiRED board member, Dr. Elizabeth Fine, reviews a recent film that addresses how the loosening of environmental protection laws in the United States impacts our health. 
Rollbacks: An Assault Against Life on Earth, is a striking new documentary by John Ankele and Ann Macksoud of Old Dog Documentaries. The 29-minute film shows how human health is dependent on maintaining a healthy environment. Rollbacks debuted at COP 25, the United Nations Conference on Climate Change in Madrid in December 2019. 
Climate Change activist and writer Bill McKibben calls the film "powerful." Rollbacks is free and available for streaming here. You can watch the trailer of the film here.
Rollbacks examines some of the nearly 100 environmental regulations that have been weakened or rescinded since the 2016 election and ties the effects of those rollbacks to such climate change disasters as raging wildfires, droughts and devastating floods. The film makes clear how the weakening or elimination of environmental regulations is adversely affecting human health. 
One of the most poignant scenes in the film is of a grandmother and her three grandchildren in River Rouge, Michigan, who live near a large coal-burning energy plant. The tiny sulfate particles in coal contribute to respiratory disease, heart attacks, strokes and asthma, especially in children and the elderly. All of her three young grandchildren have severe asthma, and the infant grandchild requires a nebulizer. "Watching my kids not being able to breathe is hard," says the grandmother. She also tells us that her mother died of lung cancer and that neighbors and family members are likewise dying of cancer (see this clip here).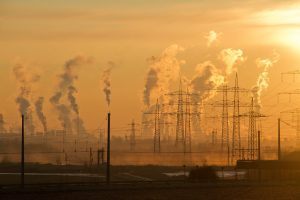 We watch as President Barack Obama speaks about his Clean Power Plan, which he calls the "single most important step America has ever taken in the fight against climate change." Linking the fossil fuels that cause climate change to human health, Obama says, ". . . for the past three decades, the nation's asthma rates have more than doubled." His Clean Power Plan shut down more than 300 old coal-burning power plants, putting new rules in place to promote non-polluting, renewable forms of energy. 
Recent regulatory pullbacks call for an immediate re-evaluation of the Clean Power Plan and the dropping of rigorous regulations on existing coal plants. Deregulation lifts the ban on federal leasing for coal production and on the production of oil, natural gas, clean coal and shale energy. The result of these regulatory rollbacks, according to the film, will be hundreds of millions more tons of carbon dumped into the atmosphere, leading to pollution-related diseases.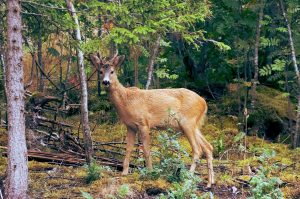 The film also discusses the rollbacks of regulations affecting auto emissions, methane, the Endangered Species Act, the protection of public lands in western states and the Arctic National Wildlife Refuge. As a consequence of these rollbacks, argues the film, climate change and species extinctions will accelerate and the migrations of climate refugees will increase, leading to massive global economic and political upheaval. Flooding, extreme heat, world-wide food shortages and the growth of insect-spread diseases like malaria and dengue fever will cause healthcare systems to be stressed well beyond capacity. 
In a striking animation sequence, Rollbacks explains how close Earth is to the tipping point, where runaway climate change becomes unstoppable, leading to heat increases that will contribute to "a headlong rush to extinction." The film says that UN scientists believe the world has just over a decade to get climate change under control. Rollbacks ends with an urgent call to action and suggests ways that viewers can work to make a difference. 
Rollbacks illustrates just how important a One Health approach is to improving health. WiRED International has adopted the One Health approach in configuring its training programs. The Centers for Disease Control and Prevention says that "One Health recognizes that the health of people is connected to the health of animals and the environment." John Ankele, co-producer of Rollbacks, speaks eloquently of the importance of recognizing our connection with the earth and all its life to human health and well-being: 
Some of our most important visionaries, Teilhard de Chardin, Gregory Bateson, Thomas Berry and Joanna Macy all share a view that the source of our confusion — the core of our problem — is thinking that we are separate from nature.  As humans our health and well-being is inseparable from the health and well-being of the planet. We are now approaching a tipping point when our very lives depend on honoring the seamlessness of all our relationships within this unitary life system.
With its compelling images and concise narration, Rollbacks provides an invaluable treatment of the dangers of rolling back the environmental regulations so necessary for preserving healthy life on the planet. The film is ideal for use in community groups and classes to spark discussion on the need to maintain and strengthen environmental regulations that help preserve human health and the life of the planet.  
The documentary is reviewed by Elizabeth C. Fine, Ph.D., Professor Emerita of Humanities at Virginia Tech and Board Member at WiRED International.