COVID-19, People and Pets
The Benefits Animals Offer during Crisis
By: Allison Kozicharow; Edited by Jessie Crowdy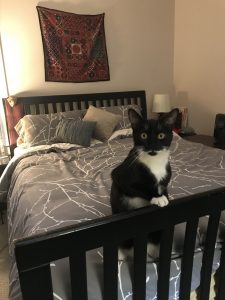 The COVID-19 pandemic has turned our lives upside down. People are isolated at home with time on their hands. Anxiety levels are high.
One way to cope is to adopt or to foster an animal. Shelters and rescue organizations report record numbers of applications, and some places are empty of animals for the first time ever.
Cats, birds, dogs and other animals help people by calming them, providing them with distractions and helping them in moments of crisis. Numerous studies demonstrate how animals affect our mental and physical health. Thanks to pets, people experience such benefits as:
Increased exercise and fitness
Increased opportunities for socialization
Decreased blood pressure, cholesterol and triglyceride levels
Lowered stress
Less feelings of loneliness
Improved heart health
Better sleep patterns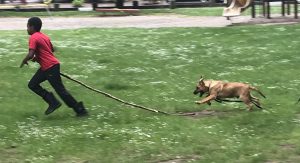 It makes sense that the COVID-19 pandemic has caused people to seek relief from current pressures by welcoming pets into their homes. Indeed, those who already have animals find that being housebound means more time with pets — often a counterbalance to work, too much togetherness with family members or too much social isolation.
In short, our animal companions relieve our human strain and pain. Watching a dog ecstatically chase a ball, feeling the warmth of a cat on your lap and listening to a bird sing makes us smile and brings us nonjudgmental emotional support on any ordinary day, but especially during a crisis. Animal–human relationships comfort us, and the concept of One Health helps us recognize the critical link between humans, animals and the environment we all share. It further reminds us that the health of human populations depends on the health of animals and of the planet that hosts all living things.