WiRED Staff in Kenya Praise Community Health Worker Program
Improving Health in Obunga Informal Settlements
Edited by Jessie Crowdy

Denis Onyango and Steve Wonder are longtime staff members at the WiRED International medical and health education center located in the informal settlements or slums in Obunga, Kenya. What follows are their testimonials on the impact that WiRED-trained community health workers are having on their community.
Comment by Denis Onyango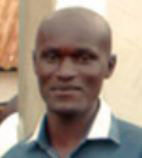 2020 might have hit the world like a wrecking ball, but as a nation and as a community we have proven we can overcome anything thrown at us. The impact of the community health workers is undeniable. The four workers who were added to help us as support staff in Obunga have been instrumental to us.
Since they came, we have been able to reach more community members in less time than with just two staff members. We are able to cover more ground, and in turn more people are also coming to the center and easily accessing information on health matters. It is our delight because this means the local people are curious and want to know more about their personal health.
During the COVID-19 pandemic the health workers have been able to sensitize the residents of Obunga on handwashing skills and how to be safe during these critical times. Our area has had an influx of teenage pregnancies. Informal settlements are always hit the hardest in such circumstances. We came together and targeted girls from the age of 13 upwards so as to sensitize them on unplanned teenage pregnancies. Most of these girls are enticed by older men who lure them with inconsequential things like 200 Kenyan shillings, an equivalent of 2 dollars and not more than that.
The community health workers actively participated in sensitizing, teaching, creating awareness about COVID- 19, dangers of early pregnancies, drug and alcohol abuse, hygiene and sanitation. These trainings, although only two hours long, managed to keep the young minds engaged and prevent them from reckless behavior. Constant communication with them gradually though slowly will eventually lead to behavioral change before they go back to school.
The community health workers have also managed to identify the soon-to-be teen moms and talked to them about going back to school after giving birth and how to ensure that they do not have another unplanned pregnancy before they finish school. Girls living in informal settlements are more prone to drop out of school because of such issues.      
We are grateful that we have the community health workers, and they have proved to be invaluable in creating changes that we strive to achieve in Obunga.
– Denis Onyango, age 34, is married with two children. When he isn't working at the center, he enjoys writing, reading, soccer, news and politics.
Comment by Steve Wonder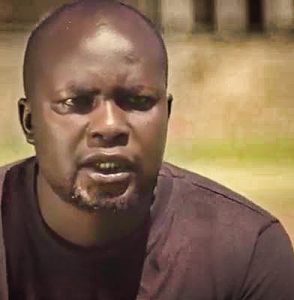 More than 15 years ago, WiRED introduced a free computerized health information center in Obunga. The Obunga slum is one of the informal settlements in Kisumu, Kenya, where most of the people have suffered due to the lack of basic health information and access to medical services. The WiRED Community Health Information Center in Obunga has enabled us to reach close to 10,000 community members and 20,000 students in primary, secondary and tertiary institutions with basic health knowledge.
As WiRED support staff, we used to get overwhelmed with the number of community members interested in accessing health information for households, community open forums and also at chief barazas [meetings]. The addition of community health workers has helped us address the challenges in monitoring, educating and referring clients who suffer from minor injuries, as well as drug and alcohol abuse.
The recent introduction of WiRED's Community Health Worker Training Program has really aided us in reaching more community audiences with basic health information, in reaching households and individuals with frequent health talks and health awareness, and also in referring many sick persons to health facilities for treatment.
We take the opportunity to thank WiRED for introducing the Training Program. It has really made a difference during this COVID-19 pandemic in sensitizing the community in preventive measures and reducing the cases of infections during this period.
– Steve Wonder, age 33, is married with one child. His hobbies are watching movies, swimming, soccer, news and politics.