February Health Observances
Learn How to Stay Healthy with WiRED Modules
By: Meghan Spirito; Edited by Allison Kozicharow
WiRED International will run a story the first week of every month listing health observances of national and global concern. Each topic can be explored further by clicking on WiRED's related module(s) listed below. Every module is free of charge and can be downloaded onto computers, tablets and phones.
World Cancer Day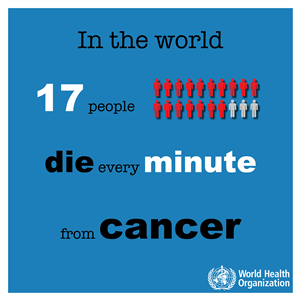 World Cancer Day on February 4 raises awareness and education about cancer to save millions of lives. While 10 million people die per year from cancer, it is projected to rise to 13 million. More than a third of cancer cases can be prevented and another third could be cured if detected and treated early. Modern day research is making breakthroughs in medicine and knowledge; however, the more progress made in reducing risk factors, increasing prevention, treatment and care, the more cancer patients hospitals can save. Raising public understanding and awareness about cancer can reduce fear, myths, and misconceptions to help change the public behavior around cancer. For more information visit World Cancer Day. WiRED offers 24 modules on cancer, including, but not limited to, introduction to cancer, brain tumors, and ovarian cancer to further explain risk factors, symptoms and diagnosis.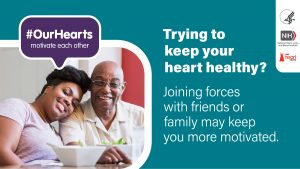 American Heart Month
"Wear Red Day" on February 5 motivates Americans to raise awareness for heart disease and learn to adopt healthier lifestyles. American Heart Month is important this month more than ever because people with weakened cardiovascular systems are at a higher risk of worsened Covid-19 symptoms. Cardiovascular diseases are the leading cause of death globally, an estimated 31% of all deaths worldwide. Lowering your risk of heart disease can start by controlling your blood pressure and cholesterol, eating a healthy diet and exercising. For more information, visit the American Heart Association. WiRED offers multiple modules on heart diseases, Echocardiographic diagnosis of rheumatic heart disease and Heart sounds—normal and abnormal heart sounds in children to describe the causes and effects of multiple heart-related diseases.
Visual Awareness Month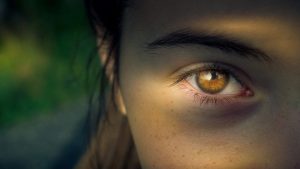 Poor vision affects millions of people and can make it difficult to do daily tasks such as reading and driving. Visual Awareness Month raises awareness about low vision and different types of help and treatment. Whether the solution be glasses, contacts, medication or surgery, vision rehabilitation services are always available. Sharing resources such as infographics, visiting the #LowVisionLeaders on social media campaigns and reading articles can help raise your awareness and increase your understanding so that you can help others find the help they need. For more information, visit the National Eye Institute. WiRED offers a vision overview module.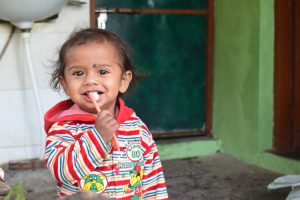 National Children's Dental Health Month
National Children's Dental Health Month is an observance bringing together professionals, healthcare providers and educators to increase knowledge of the benefits of good oral hygiene to children and their caregivers  — whether that be the benefits of fluoride in tap water, the important role of regularly seeing the dentist and education on why oral health is important. For more information, visit the American Dental Association. WiRED offers a dental hygiene module to further explain healthy practices of oral hygiene.