WiRED's Community Health Workers Battle COVID-19 Delta Variants in Kenyan Communities
Preparing People for Upcoming Vaccinations
By Allison Kozicharow; Edited by Jessie Crowdy
Less than 1% of Africans have received a vaccination against COVID-19. As the virus, strengthened by the Delta variant, sweeps through Africa, WiRED International's Community Health Workers (CHWs) are preparing communities to accept the idea of vaccinations even before COVAX delivers the vaccines. Moreover, WiRED-trained vaccinators stand ready to administer vaccinations as soon as those vaccines are delivered. And so, training of health workers and vaccinators prepares these communities in two important ways: by gaining their acceptance of COVID-19 vaccinations and training workers to be ready to administer them.
In Kisumu, Kenya, WiRED's CHWs continue to battle COVID-19 and other dangerous infections within their communities. What follows are excerpts from their recent reports.
Pauline Adhiambo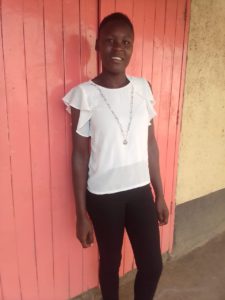 The recent training I took from WiRED International has made it easy for me to understand how COVID-19 affects different people in different ways. According to recent reports Kisumu has recorded the most virus cases in Kenya, surpassing even Nairobi in number, and is the site of the first case of the Delta variant of COVID-19. We CHWs are ensuring that the communities follow the steps laid out by the government: social distancing, wearing face masks, washing hands frequently and staying at home when sick.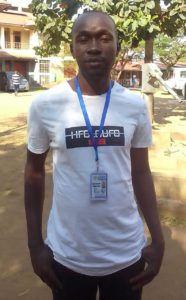 Zachary Omondi
Kisumu is experiencing a steady increase in the number of COVID-19 patients, and the national and county governments have issued strict measures to help stop the spread of the virus. We CHWs have been at the forefront of sensitizing people on the need to enforce the policies of frequent handwashing, wearing masks properly and avoiding crowded places. We have made sure that our communities have handwashing stations within their compounds and marketplaces.
CHWs have taken the initiative to visit schools to educate and sensitize students on the need to stop the spread of COVID-19. We believe that students can easily pass on information and thus are a proper link between CHWs and the community. We are also visiting the elderly and people with underlying health conditions to educate them on the importance of vaccination against the virus and the benefits of getting the jab.
Because of the health information CHWs are teaching in the communities, we have seen our society embracing change.
Imelda Anyango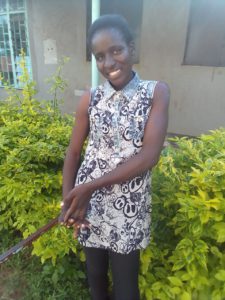 COVID-19 has been a stampede in our country. In Kisumu the virus spread like bush fire that forced the authorities to come up with containment measures like curfews, which has hurt businesses, and places of worship have been shut down. Some businesses have closed and people have lost their jobs and had to leave the city to return to rural areas to start from square one.
As a trained WiRED CHW I follow World Health Organization directives. I protect myself first by making sure that I wear a mask and sanitize before and after visiting patients. I create awareness about COVID-19 by teaching people what it is, how it spreads, signs and symptoms and taking preventive measures. I walk door to door and go into public places to spread information, which has impacted many people in Kisumu by teaching them to follow preventive directives to keep them safe from COVID-19 and other infectious diseases.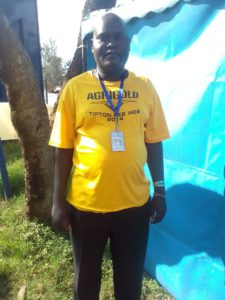 Daniel Ayieko
The coronavirus continues to be a menace not only to the community but also to our work as CHWs because gatherings and contact among people are restricted. Our country is battling the devastating effects of the virus' Delta variant wave.
Having trained as a WiRED CHW I have been actively sensitizing and creating awareness of COVID-19 in the community and emphasizing the benefits of preventive measures. Consequently, the community members have embraced and adapted to the teachings. A great change in our community since COVID-19 is how people have learned the importance of handwashing with soap and clean water, and now they wash their hands frequently and properly.
Juliete Omollo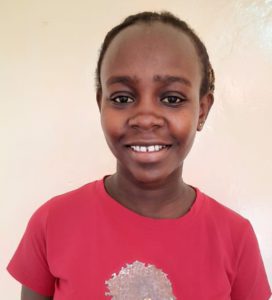 The current status of COVID-19 in Kisumu has increased, recording the highest number of virus cases in Kenya. The rise in infections came about after a big festival celebration attended by thousands of people who did not follow public health directives. Many hospitals in the region are full, with only COVID-19 patients, and many have died because of insufficient beds and ICU space, lack of oxygen and personal protective equipment and few medical personnel. Many hospitals are private, and unaffordable to most people. As parents lose jobs, their children often drop out of school. Vaccines are scarce.
As a CHW, I have been:
Going door to door with COVID-19 information
Conducting education to women and men's groups
Helping fumigate informal settlements
Distributing hand sanitizer and liquid soap
Because of health education and awareness outreach, I now see behavioral changes in our communities in that most people are practicing preventive measures. Reaching out to the community has been a lifetime blessing. My hope for tomorrow is to see a world full of love and humanity.