2021 in Review
A Year of Community Health Worker Deployment and More
By Allison Kozicharow; Edited by Margaret A. Spak
WiRED's Signature Health Program Deployed!
In 2019 and 2020, we tested our life-saving Community Health Worker (CHW) Training Program in four countries, then launched the first program in Kenya in February of 2020. This is our largest and most ambitious project to date and several years in the making. CHWs fortify the health system in underserved regions where doctors and nurses are scarce, and they provide a critical link between the medical community and populations in desperate need of basic clinical services and prevention training.
In 2021 WiRED's CHWs continued to put their training into practice, and the results were remarkable. In the nine months that WiRED received reports from Kisumu, Kenya, 12 CHWs treated an average of over 6,000 people a month — proof that CHWs have become established, trusted health providers in their community.  WiRED is expanding its training programs in other countries in Africa, Latin America and elsewhere.
"Cases of diarrhea have dropped because we teach hand washing hygiene. People are watching what they eat and exercising because of our advice. We are teaching them how to adhere to COVID-19 directives and know how the illness is spread, its signs and symptoms and to wash hands at all times, wear masks, maintain social distancing and avoid crowds. We are showing them how to protect themselves from infectious diseases. And they are grateful."
—Imelda Anyango, WiRED CHW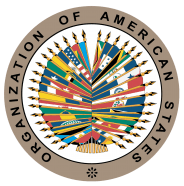 In May WiRED announced our acceptance into the Civil Society Organizations of the Organization of American States, gaining access to their initiatives, projects and activities. This membership will allow us to expand our work in Central and South America.
In June the United Nations Office on Drugs and Crime, recognizing the health value of WiRED training material, began linking to WiRED's website and to WiRED's web-based health education programs.
Throughout the year WiRED released a number of health education modules to enrich our 450+ course library. Module topics comprise the Immune System for Children: Learn How the Immune System Works; Long-Haul COVID; Air Pollution; and Overweight & Obesity — with soon-to-be releases on COPD and Physical Activity and a revision of COVID Overview.
"I referred a person to a hospital for the malaria test — which later turned out to be positive — and he was treated and given a prescription for the medication. I am happy the person is responding well to the medications."
—Daniel Ayieko, WiRED CHW
WiRED saw a number of changes to our Board this year. Virgil Scudder retired from the Board and left a legacy of longtime service. Most notably, he produced, co-wrote and provided financial support for the "WiRED in Action" and "WiRED's 20th Anniversary Video," seen here.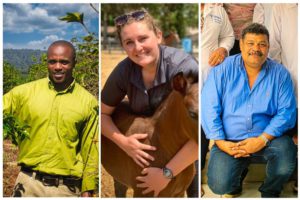 WiRED welcomed three new Board members: Gray Maganga, a hospital project director; Santiago Castellón, executive director of a nonprofit; and Emily Bardo, a veterinarian. The talents, expertise and enthusiasm that this trio brings to the organization will enhance the reach and success of WiRED's mission.
Sadly, WiRED mourned the deaths of three men who contributed to WiRED in different and invaluable ways: Guillermo Guerra, Michael Constantine and Mihaly Csikszentmihalyi. Mr. Guerra was a longtime friend of WiRED through his work for Project Amazonas, WiRED's partner in serving the health needs of isolated communities along the Peruvian Amazon. Mr. Constantine, famous for many roles in film and television, was a longtime WiRED supporter and member of our Honorary Board. Mr. Csikszentmihalyi, noted professor and author, sat on WiRED's Honorary Board.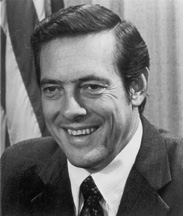 We also wish to mark the passing of former WiRED board member William Emerson Brock III on March 25, 2021. During his career Senator Brock was a U.S. Navy veteran and served as a Tennessee congressman and U.S. senator. As U.S. Special Trade Representative, he also had an ambassadorial rank. He was Secretary of Labor in the Reagan Administration and served as Republican National Committee chair. Senator Brock was a valuable member of WiRED's Governing Board and an active supporter and promoter of our health education programs in the former Yugoslavia, Iraq and elsewhere.
"I got called out one night to examine a woman who was shivering, sweating, feverish and complaining of headache. I took her to the nearest hospital, and she tested positive for malaria and was given antiviral drugs. After she got home, I monitored her to make sure that she followed her medicine regime."
—Tracy Agatha Achieng', WiRED CHW
Next year WiRED will celebrate 25 years of bringing health education programs to underserved communities all over the world, and we look ahead to 2022 and beyond with optimism. We believe that our CHW program holds the key not only to WiRED's future path but also to sustaining our mission to give local people, trained as CHWs, the tools to guide and care for the  health in their own populations.
We urge you join us as we strive to raise the quality of health knowledge and prevention of illness in remote and medically starved regions across the globe. It is our firm belief that community health begins with knowledge.
We must unite to improve health in low-resource countries. Pandemic year 2021 reminded us of the interconnectedness of population health everywhere. If we can help one person get better or avoid disease, it helps the whole community. By joining resources — community health workers and community members — we all win.
WiRED's Community Health Worker Training Program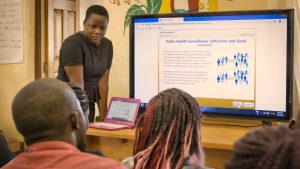 WiRED's CHW program follows World Health Organization guidelines. The program is housed in the WiRED International Center for Community and Global Health at Claremont Graduate University, California, which is accredited by the Western Association of Schools and Colleges.
WiRED uses computer-based modules, taught in real-time by physicians and nurses, to train groups of around 20 students. The 140-hour course covers health basics, patient assessment, clinical issues, health teaching and surveillance.
Students who successfully complete the training curriculum and a comprehensive final exam are awarded a certificate. Each year, consistent with global standards for medical professionals, all trained CHWs are required to earn 50 continuing health education units to maintain their certification, reinforce their knowledge and learn new skills. They stay current on scientific findings and the latest diagnostics and treatments for health conditions that may impact their communities.
WiRED provides a complete program by which CHWs can access training material (more than 400 courses) and keep track of their health education points. WiRED expects to make this program available to nurses and future CHWs in 2021.