My Work at Ground Zero
A WiRED Board Member Reflects on 9/11
By Stephen Browning; Edited by Elizabeth Fine
Each person on WiRED International's Board brings a remarkable set of skills and experiences to address our mission of saving lives through health education. Each member has stories to tell, and one of them is from Stephen Browning.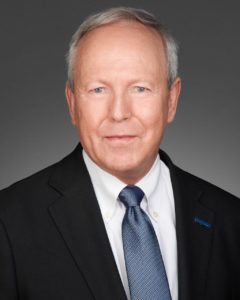 At 8:45 a.m. EST on September 11 2001, a hijacked jet slammed into the north tower of the World Trade Center in New York City. That same morning two more hijacked planes went down, one at the Pentagon and one in a field in Pennsylvania. In the aftermath almost 3,000 people died in the worst terrorist attack on U.S. soil. This September 11th Americans will mark the 20th anniversary of the event that so tragically and unexpectedly struck at the heart of the nation. What follows is Mr. Browning's account about the part he played in the events of 9/11.
On September 11, I was out jogging on the beach during a conference in Monterrey, California. When I got back to my room I received a call from the Chief of the U.S. Army Corps of Engineers. He said that a plane had hit the World Trade Center, that I needed to get to New York City to head up the Corps of Engineer's Response and Recovery team and that I had to find my own way to get there. All the airports were closed. Through the help of a lieutenant colonel who owed me a favor, I ended up taking an Air Force Leer jet from San Francisco to Newark.
Let me give you some background. I had been trained for and associated with a number of disaster responses. In a normal disaster the Corps of Engineers, working under FEMA, is responsible for search and rescue, structural engineering, debris removal and provision of power, water and mortuary services. That is the function of the Corps.
But 9/11 was unusual. Because Mayor Rudy Giuliani declared the disaster to be under New York jurisdiction, I ended up reporting to the New York City Fire Marshall as the commander on scene instead of a FEMA official. So because of a strange situation, I became the senior federal official there for response and recovery.
There wasn't a lot of planning. Frankly it's training and logistics. I will say that over and over again. People just exercised their training, both local and federal, and they did their jobs. The only plan was to find survivors. Tragically, in short order, the mission changed from a response to a recovery operation.
When I arrived on scene it was absolute chaos. It was dust and fire, and everybody in New York City was trying to respond. There were women out there in this horrible, horrible dust who were passing out sandwiches. There were welders out there with their torches trying to cut through steel so they could rescue people. The problem with that is that in chaos nothing gets done, so the police cordoned off the disaster zone.
There wasn't a lot of planning. Frankly it's training and logistics. I will say that over and over again. People just exercised their training, both local and federal, and they did their jobs.
There were a lot of heroes. But to me the unsung heroes were the sanitation department workers in New York. They actually went in and cleaned up the site. I can't tell you psychologically and physically what a difference that made to have a site we could focus in on that was clean and wasn't chaotic. And nobody ever talked about that.
One of the big issues of being on scene for the firefighters and me was response and recovery, but for the FBI and global law enforcement it was a global crime scene. There was a fair bit of tension in those two perspectives because they are very, very different. So my job meant going around in circles with the FBI and law enforcement.
Tragically, on my watch, we found no survivors. That was the point of the operation. I still think about it, particularly on this anniversary and every anniversary. I think about it a lot. There is a saying in the military that you run to the sound of the guns. So many firefighters and police officers ran to the sound of the guns, and, of course, tragically, many of them didn't come out.
Stephen Browning's Connection with WiRED
After the U.S. invasion of Iraq, Mr. Browning assumed a massive set of duties there in early 2003. His path intersected with WiRED Executive Director Gary Selnow, Ph.D., who arrived in Iraq in April to assist physicians with education and information technology-based programs at the invitation of the U.S. State Department.
I went into Iraq as a political officer, and I was the designated minister of transportation and communications. After about day three I was also assigned minister of health. So legally I was responsible for providing health care for 23-26 million people. And strangely I was designated minister of religious affairs and endowments and senior advisor to the minister of electricity. So I had a lot of roles.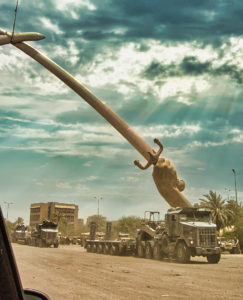 The role that took most of my time early on was being minister of health, in my mind the most compelling priority. I dealt with a lot of NGOs. Two stood out to me. One was CARE International, headed in Iraq by Margaret Hassan, who later in 2004 was kidnapped and murdered by terrorists in Iraq. The other was WiRED International. It came to my attention that though the Iraqi doctors were hard working and talented, they had no recent medical training and were studying out of books from the 1980s.
What WiRED did that impressed me the most was bringing knowledge. I know it's a trite saying, but knowledge is power. I had 200 maybe 300 NGOs that were in Iraq, but WiRED stood out. I thought, boy here's a small company punching way above its weight and making such a huge difference. That is how WiRED came to my attention, seeing it not through articles or videos but seeing its work on the ground.
My experience with WiRED is that it brings knowledge to people, who in turn can make a difference. It gets back to the old Chinese saying: if you give people a fish they can eat for a day; if you teach them to fish you can feed them for generations. That's the difference.
Stephen Browning
Mr. Browning served as the director of programs, South Pacific Region, U.S. Army Corps of Engineers. As one of three civilians to enter Baghdad after U.S. troops arrived in April 2003, Mr. Browning spent 10 months in Iraq, while acting as the Senior Advisor/Acting Minister for Ministries of Health, of Transportation and Communications, of Electricity, of the Environment, and of Religious Affairs and as the Director of Infrastructure for the Coalition Provisional Authority. Prior to Mr. Browning's service in Iraq, he was deployed to New York City where he served as the Senior Defense Official on scene overseeing emergency response in the aftermath of the September 11th terrorist attacks. Mr. Browning currently serves as Senior Vice President with Michael Baker International, a global engineering firm, responsible for delivery of facilities and infrastructure for U.S. and foreign governments. A registered professional engineer, Mr. Browning holds a B.Sc. and a M.Sc. in Engineering and is a graduate of the Senior Executive Fellows Program at Harvard University.