By Gary Selnow; Edited by Elizabeth Fine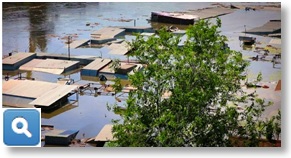 A WiRED International board member, Christopher Spirito, reached out to me several days ago about a message he received from his colleagues in Ukraine asking for a cholera training module. He told me they were concerned about health issues developing in the aftermath of the Kakhovka Dam explosion in Ukraine on June 6 of this year.
Their fears are not unfounded. The World Health Organization (WHO) has warned of the risk of cholera outbreaks in Ukraine. The threat of cholera increases where there is a lack of clean water and sanitation. Breach of the Kakhovka dam and severely war-damaged infrastructure in cities, such as Mariupol, create conditions that elevate the chances of cholera.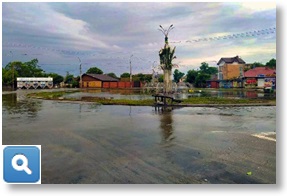 For many years, WiRED has provided cholera training for communities in Africa and Central and South America. Ten years ago our team developed a highly effective cholera training module that helps ordinary people understand cholera, how to prevent it and how to initiate treatment should that become necessary. This training module has been used extensively around the world.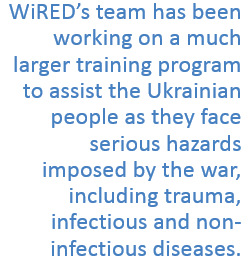 As soon as I received Chris's request, I contacted our team. People swiftly moved into action, translating the extensive cholera training module into Ukrainian and preparing it for distribution in Ukraine.
While we have quickly readied the training module to address the immediate cholera threat, WiRED's team has been working on a much larger training program to assist the Ukrainian people as they face serious hazards imposed by the war, including trauma, infectious and non-infectious diseases. We will announce details of this program within the next several weeks.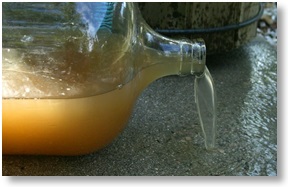 Cholera is a waterborne disease caused by the bacterium Vibrio cholerae. It is spread through contaminated water or food, and can cause severe diarrhea, vomiting and dehydration. If left untreated, cholera can be fatal.
Learn more about cholera and WiRED's cholera training modules — available in English, French, Spanish and now Ukrainian — by clicking here.