WiRED International just released a Health and First Aid Training Program for the people of Ukraine. A key figure in the many months of planning was translator Taras Lytvyn, who devoted countless hours to translating 33 modules into Ukrainian. By way of an email exchange, WIRED Executive Director Gary Selnow conducted the following interview with Mr. Lytvyn.
GS: Taras, as much as any of the 18 people working on this project, you are familiar with WiRED's training program. You have reviewed every word in every module to be certain that the English-language construction is accurately reflected in the Ukrainian-language version. For that, you need excellent language skills in both languages. Where did you learn to speak English?
TL: I learned English at secondary school, and later at the English evening school (1993-1994).
GS: Where did you go to university?
TL: I received a master's degree in July 1995 in microbiology and immunology from the National Academy of Sciences of Ukraine in Kyiv. I dropped my Ph.D. research work in my second year when my colleagues left for the USA. There were turbulent years after the USSR collapsed, and many people emigrated. We worked at the Institute in bad conditions, a total shortage of everything.
GS: Why did you volunteer to help WiRED with the health and first aid training program?
TL: I like to volunteer. I used to volunteer before the war. Helping people makes me happier. Let it sound sentimental, but it is an honor for me to work for the good of my Motherland, especially in such a great organization as WiRED.
GS: You know this training program so well. What would you tell people in Ukraine about using these modules?
TL: This training program is very useful. Instead of searching many books and online resources you just open the modules and get all necessary practical, science-based information. There is nothing superfluous in it. Everything is combined in one place.
GS: One of our aims is to get the health and first aid training material to as many people in Ukraine as possible. We are using a number of channels to tell people about this program, but the more we have the better. What would you suggest we do to accomplish that?
TL: I have contacts at the National Medical University in Kyiv and in other medical and biological institutes and universities all over Ukraine. I will reach out to them; they would be happy to share the materials.
GS: Describe your profession before leaving Ukraine for Switzerland.
TL: Before leaving for Switzerland I practiced Qigong (a system of Chinese meditational breathing exercises to achieve and maintain good health) as a teacher, Feng Shui as a consultant and teacher and opened a small tea business. The point is that I immersed myself in Chinese culture and philosophy. In 1995 when I started practicing Qigong, it was a period when I followed two paths, Western and Chinese. In 2000 and 2002 I studied Chinese medicine in Shaolin monastery, China, with Master Mingtang Xui. In 2001, I started learning traditional Feng Shui, organizing and translating Feng Shui workshops in Ukraine held by master Shan-Tung Hsu. Now I am a director of the Blue Mountain Institute in Ukraine and Europe and supervise the websites. In 2006 I started practicing vipassana meditation as taught by S.N. Goenka. In 2011 I became a partner and deputy director of the Chinese Tea Culture Club in Kyiv, Ukraine. I started traveling to China regularly studying tea ceremony and tea production. In 2019 my wife, Darya, and I launched our tea business.
GS: Why did you decide to move to Switzerland?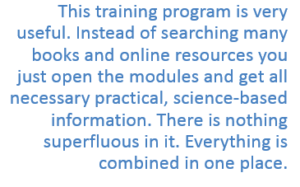 TL: A friend lives in Switzerland, and she invited us. Actually, many friends invited us before: to Poland, Czech Republic, Romania, Germany, Puerto Rico. But we did not want to leave Ukraine until the fall of 2022, when permanent shelling destroyed the power plant infrastructure in Kyiv. We were left without electricity and water, no heating, and from time to time even no mobile or internet communication. All three kids got sick. And our friend came from Switzerland to Ukraine for a while and visited us to drink tea. So, during the tea ceremony we made a decision to go to Switzerland. Our friend was very persuasive.
GS: Before the war, did you visit countries other than China?
TL: Before 2015—and the beginning of our children era–I traveled to India.
GS: Describe what you've been doing since you arrived in Switzerland. Are you involved with other volunteer activities? If so, please describe them. Do you have plans for what you'll do after the war ends?
TL: Yes, I am involved in the activities of the humanitarian association From Basel With Love.
Also, I help my cousin Oksana and friends to raise money for regular humanitarian aid. After the war ends … I don't have particular plans. One part of me says I have to come back to Ukraine and work there. The other part of me says I have to stay in Switzerland and work here for the sake of our children, their education, etc.
GS: Are you in touch with people still in Ukraine? Is there anything they're telling you about life there that you would like to share with our readers?
TL: Yes, I am in touch with people in Ukraine. It is very, very difficult there. Some friends are volunteers, and they are exhausted. Some friends are on the frontline, and it is just hell. Their stories sound like the stories of my grandfather. All my childhood and later I often visited my grandfather, a veteran of World War II. He told me many shocking things about the war and the period after the war. He served in the infantry. It's a miracle he survived.
Taras Lytvyn
Mr. Lytvyn was born in Kyiv. He received his degree in biology from the Kyiv National University. He obtained a master's degree from the Academy of Sciences of Ukraine and carried out postgraduate studies first in molecular immunology at the Palladin Institute of Biochemistry and second in ecology at the Skovoroda Institute of Philosophy. He has worked as a translator and/or reporter for IntelNews, BridgeNews, Zefir magazine and Gazeta24, a daily newspaper. Currently he is supervisor of Blue Mountain Institute in Europe and director of the Blue Mountain Institute in Ukraine.
Mr. Lytvyn is married with three children and living in Switzerland.
Note from Gary Selnow:

I would like to thank Dr. Carol Leininger, a former colleague from San Francisco State University, for connecting WiRED with Taras Lytvyn at the outset of this project. We were eager to find a top-notch translator to work with us on these modules, and Dr. Leininger suggested that we speak with Lytvyn. We did, and he happily accepted the volunteer assignment. He then put in many hundreds of hours over the past several months reviewing all of the training material.
More than putting us in touch with Taras, Dr. Leininger has tracked this project from the early days and generously offered her welcomed thoughts about the work. She has followed and supported WiRED's programs over the years. She now lives in Switzerland and volunteers with several organizations that assist the Ukrainian people.