CHWs' planning session before heading into the community for the day's health visits.
September Update from WiRED's Community Health Workers in Kenya
Reaching More People in Their Communities Than Ever
By Allison Kozicharow; Edited by Elizabeth Fine
The September community health worker (CHW) report from Kisumu, Kenya, shows that 12 WiRED International-trained CHWs reached a total of 6,538 people with health services. This monthly number is the highest recorded in 2022! This is a remarkable achievement — especially when compared to the first recorded number of 4,533 in March 2021. In only a year and a half that is an uptick of more than 2,000 residents attended by CHWs in a single month.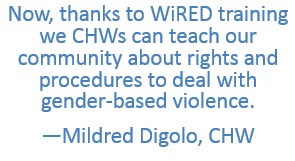 Working 24 hours per week, each of the 12 CHWs met for clinical work or for health training with at least 69 people a week, and the largest number assisted by a single CHW was 301, most of them in training classes.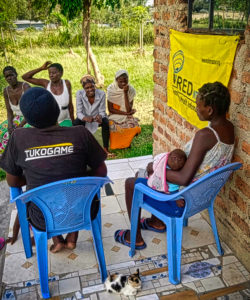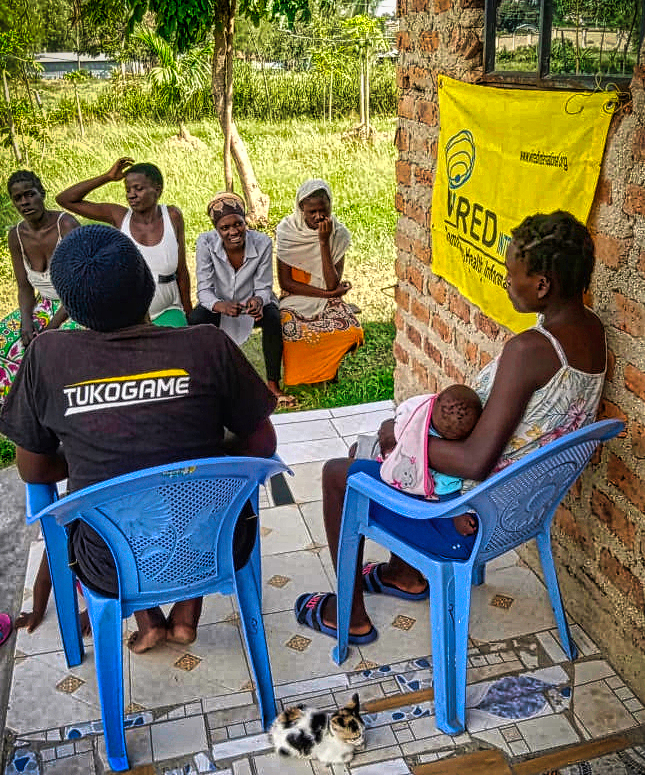 Overall, the top health issues among many for the month of September were as follows, in order of prevalence:
COVID-19
HIV/AIDS
Malaria
Mental health
Handwashing
Environmental health
Measles
Gender-based violence
The following testimonials on the subject of HIV protection and gender-based violence illustrate the impact CHWs are making in their community as trusted go-to sources for issues of health and preventive practices.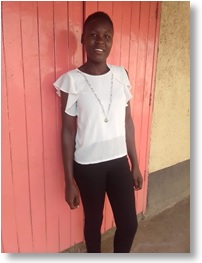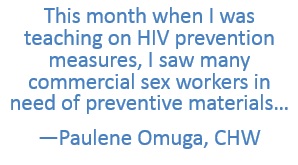 This month when I was teaching on HIV prevention measures, I saw many commercial sex workers in need of preventive materials such as condoms, which are in short supply. However, I was able to tell them about the importance of using pre-exposure prophylaxis (PrEP) and that PrEP is highly effective at preventing HIV when taken as indicated. I encouraged them to go for a clinical check-up at least three times a year in order for them to be sure of their HIV status and also to prevent sexually transmitted infections.
—Paulene Omuga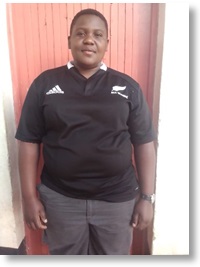 In our community we see men using violence against women as a weapon of power, especially within a family. The violence can be physical, sexual or psychological. Now, thanks to WiRED training we CHWs can teach our community about rights and procedures to deal with gender-based violence. Also, I am happy to say that because of getting educated, people affected by this violence are going to the clinics where we direct them.
—Mildred Digolo