Mount Ararat seen from Yerevan
Update from WiRED International–Armenia
Gauging Interest in a Future Community Health Worker Training Program
By Allison Kozicharow; Edited by Elizabeth Fine
WiRED International is pleased to announce that a group of Armenian physicians and NGOs is currently exploring opportunities to begin community health worker (CHW) training in Armenia. Building a corps of CHWs can help fortify healthcare resources, particularly in rural areas of the country.
To this end WiRED–Armenia will run a three-week lecture series in August for adults, using WiRED's community health training modules, to test interest in setting up a CHW program. If the lectures reveal an interest in health training, then WiRED will work on building a CHW program with our Armenian colleagues in the months that follow.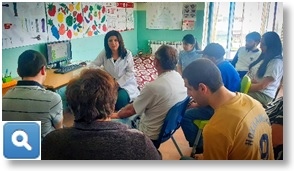 WiRED has worked in Armenia since 2012 to provide programs that allow doctors, healthcare workers and community members access to critical education to combat health issues relevant to Armenia's underserved population. Health learning events employing WiRED's training modules have been sponsored by WiRED-Armenia, a close partner of WiRED International on many critical community education projects. Thanks to a dedicated translation team headed by Dr. Ara Nahabidian, WiRED now offers more than 20 health education modules in the Armenian language on topics of pressing national concern.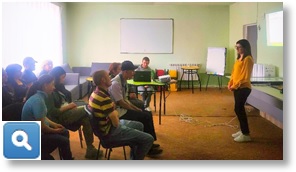 WiRED–Armenia Director, Sebouh Baghdoyan, described a series of presentations held January to June this year conducted by the Astghavard Disabled Children's Parents NGO. Local nurse Ms. Aregnaz Sumbatyan led the sessions, offered to a variety of participants from the region, mainly the parents of disabled children, elderly people and school and university youth.
Mr. Baghdoyan said, "So far, the themes of the presentations featured diabetes, dental hygiene, blood pressure, human anatomy, thyroid disease, smoking and the damages of smoking. In the coming period, the remaining Armenian WiRED modules are being scheduled for presentation on a monthly basis."
WiRED values our continuing work in Armenia and looks forward to the prospect of beginning a CHW training program there to offer more accessible health care.
Armenia faces many obstacles today: