By Olivia Spirito; Edited by Elizabeth Fine
In an era where connections and networking play a pivotal role in global outreach, WiRED International is excited to announce the launch of our brand-new LinkedIn account. As we continue expanding our presence and amplifying our mission of bringing health education to underserved regions globally, we believe LinkedIn is the perfect platform to connect, engage and foster meaningful relationships with our supporters, partners and the global community.
Why Follow WiRED International on LinkedIn?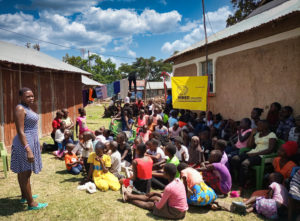 At WiRED our commitment to providing accessible health education and information knows no bounds. Our new LinkedIn account aims to bring you even closer to our initiatives, educational modules and health insights. Here's what you can expect when you follow our page:
Stay Informed: Be the first to know about our latest news articles, findings and organization announcements. We'll keep you updated on our projects, partnerships and the impact we're making worldwide.
Educational Modules: Access to free, evidence-based educational content is at your fingertips. We'll share a variety of educational modules covering crucial health topics, enabling you to expand your knowledge and stay informed about global health issues.
Connect with Our Network: By following WiRED on LinkedIn, you gain access to a network of like-minded individuals and organizations passionate about health care and education. Join the conversation, engage with thought leaders and collaborate for a healthier world.
Get Involved and Help Spread the Word
We invite you to be a part of our LinkedIn community. Your engagement is vital in spreading our mission of empowering communities with knowledge for better health. Here's how you can get involved:
Follow Us: Click the "Follow" button on our LinkedIn page to stay connected and receive regular updates on your LinkedIn feed.
Share Our Page: Help us expand our reach by sharing our LinkedIn page with your network. Your support can make a significant impact in reaching those who can benefit from our educational resources.
Engage: Like, comment and share our posts to keep the conversation alive and ensure that crucial health information continues reaching those who need it most.
Collaborate: If you're passionate about health care, education and making a difference, let's explore collaboration opportunities. Reach out to us via LinkedIn, and let's discuss how we can work together for a healthier world.
Your involvement can spark change and transform lives in today's interconnected world. Together, we can create a global community that values health, education and empowerment.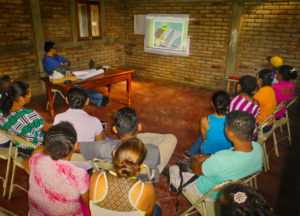 Connect with @WiRED International on LinkedIn today, and let's embark on a journey of knowledge, collaboration and impact. Join us in our mission to make quality healthcare information accessible to all.
In unison, we can change lives, one connection at a time. Thank you for your support!
Note: Olivia Spirito is a recent graduate from Boston University with a Bachelor of Science in Health Sciences. She has written many articles for WiRED for several years and manages WiRED's Instagram and now LinkedIn accounts.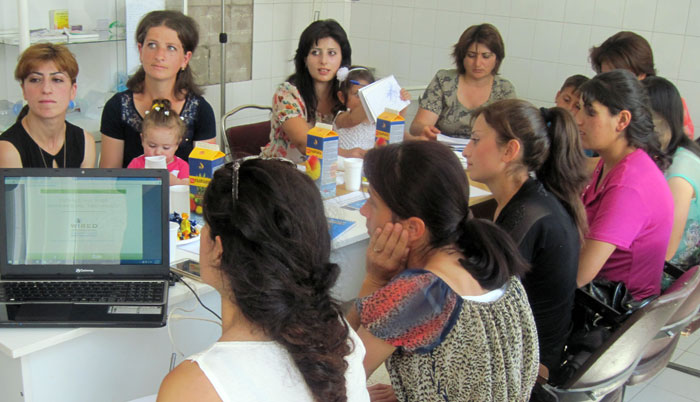 Learn More about WiRED's Community Health Worker (CHW) Program!
In spring 2020 WiRED launched a comprehensive training curriculum based on World Health Organization guidelines, designed to prepare CHWs to fill in where doctors are in alarmingly short supply — as few as three doctors per 100,000 people. WiRED's largest project to date began with pilot programs successfully tested in Kenya, India, Nicaragua and Peru.
Today, the expanded 200-hour CHW training course includes:
Basic health issues. Anatomy and physiology; infectious diseases prevention and control; non-communicable diseases, causes and prevention; health promotion; mental health
Clinical issues. Vital signs and basic patient assessment; medications management
Health communications. Communication skills; teaching health topics; health surveillance skills.
First aid critical care. Training to address injuries and prepare patients for higher-level care — adapted from the U.S. military's field manual for medics.
After earning their certificates, all CHWs are required to engage in a rigorous continuing medical education program that helps keep their skill sharp and expands their knowledge base.
CHWs become trusted members of their communities as local health professionals. In Kisumu, Kenya, for example, CHWs reach an average of 10,000 people each month with essential health services.
Read a summary of WiRED programs and activities in WiRED's 25th Anniversary magazine here.