Pilot Projects to Begin in Kenya, Armenia,
India, and Nicaragua
By Allison Kozicharow; Edited by Bernice Born
Imagine this: You're taken seriously ill, have no idea what's wrong with you, and there isn't a doctor for 75 miles. Imagine this: You're pregnant, are having severe headaches and blurred vision, and no one in your village knows what's wrong with you. Imagine this: Your three-year-old child is frail and weak and is getting worse, and there are no clinics for many miles. 
In these situations you might wish you could reach out to a community health worker.
The World Health Organization (WHO) has declared community health workers (CHWs) to be key to improving people's health in low-resource areas of the world. CHWs are frontline health workers who have a close understanding of and investment in the communities they serve and their specific health needs.
The barrier to increasing the scant CHW workforce globally is this: CHWs lack training, supervision and support. WiRED International has the answer.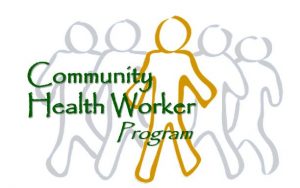 This spring WiRED will launch a comprehensive CHW training curriculum designed to prepare community members to fill in where doctors are in alarmingly short supply — as few as three doctors per 100,000 people. WiRED's largest project to date will begin with pilot programs in Kenya, Armenia, India, and Nicaragua.
WiRED created the CHW curriculum in accordance with WHO guidelines for CHWs. WiRED's unique approach:
Offers a three-week, in-person training course
Provides CHWs with core training material relevant everywhere
Allows local communities to select electives that focus the training program on local needs 
Requires ongoing Continuing Health Education (CHE), the part of our program that allows CHWs to advance their learning and build their proficiency
Provides CHE by way of our online programs (and Health Module Access Program, or HealthMAP). 
WiRED will supply the CHW materials, and our partners on the ground will hold the training classes. Doctors and nurses working with our partners bring this material the last mile to CHWs. WiRED believes that offering our programs at no charge to our partners makes an expert training program available to even the most needy communities, and this enables local populations to help manage their own health. 
We will report on the progress as WiRED approaches the spring launch of our Community Health Worker Training Program.
Global Acknowledgment of the Role of CHWs
On May 22, 2019, the 72nd World Health Assembly recognized that CHWs play a crucial part in providing first-stop health care to underserved populations. The statement is based upon WHO's Global Strategy on Human Resources for Health: Workforce 2030, whose strategies the Assembly adopted. 
WHO estimates, however, that there will be a gap of 18 million health workers by 2030. WHO goes on to state that creating training programs and committing to a career ladder for CHWs can contribute to reducing the occupational gap currently projected.
WHO Health Workforce Director Jim Campbell said, "I think we all share the belief that the key to universal health coverage is to involve and grow the health care team. Community health workers should stand side-by-side with nurses and doctors to extend primary health care to every last child and family on earth."