WiRED Welcomes Three New Board Members
Expanding WiRED's Global Mission
By Allison Kozicharow; Edited by Elizabeth Fine
Meet WiRED International's newest Board members! WiRED is pleased to announce the appointment of the following people to its Board: Gray Maganga, a hospital project director; Santiago Castellón, executive director of a nonprofit; and Emily Bardo, a veterinarian. The talents, expertise and enthusiasm that this trio brings to the organization will enhance the reach and success of WiRED's mission.
Gray Maganga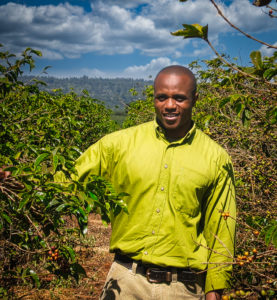 Mr. Maganga's history with WiRED goes back almost 20 years. Discovering WiRED's health education program in his youth in Kenya inspired him to work for WiRED, which ultimately led him to study in the United States and pursue a career in public health.   
WiRED Executive Gary Selnow, Ph.D., said, " I met Gray in 2002 in Nairobi when WiRED was establishing 22 Community Health Information Centers under a developmental grant from the U.S. National Institutes of Health. He became a full-time employee and was invaluable in regional negotiations for the facilities and in building the teams to operate them."
When notified of his appointment to the WiRED Board, Mr. Maganga commented:
I first met Dr. Gary Selnow in Nairobi, Kenya, for a job interview. I was moved by Dr. Selnow as he explained the vision and mission of WiRED to the communities in Kenya. What I saw that day — how WiRED was impacting Maasai women's knowledge of HIV/AIDS and their care for children in Kajiado — moved me deeply. The impact of WiRED services resonated perfectly with my ambitions and life goals, and my roots with WiRED grow ever deeper as I continue to see the lives of many vulnerable populations around the world change! Being on the Board makes me excited to serve low-resource populations with best-evidenced strategies in community health. Thank you all very much WiRED Board members for allowing me to be part of the team!
Emily Bardo, D.V.M.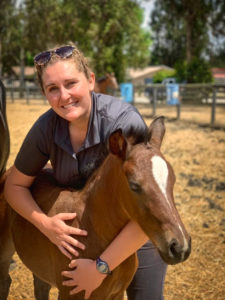 Dr. Bardo is the first veterinarian to join WiRED's Board. She will provide a much needed perspective for WiRED's consideration of the environment, climate change and how all living things play a part in keeping Earth healthy and safe.
Dr. Bardo said:
I grew up in McNee Ranch State Park in Montara, California. I met Gary when I was 8 and he began volunteering for the park's trail clean-up crew. The stories and photos Gary would bring back from his travels with WiRED inspired me to think beyond my own backyard, and try to find small ways to make my corner of the world a better place. The young girl who stuffed WiRED newsletter mailers at the dining room table never thought she would find herself part of the WiRED Board, but I am humbled and honored to share my knowledge as a veterinarian to help provide an integrated perspective on global health. 
Dr. Selnow commented, "I have known Emily since she was a child and have followed her academic career over the years. As a veterinarian Emily provides a background that will be critical as WiRED moves forward on One Health — an approach that recognizes how closely human health is connected to the health of animals and our shared environment. Emily will be a critical element in WiRED's considerations of global health in the years ahead."
Santiago Castellón
Mr. Castellón is a native of Nicaragua, who has spearheaded WiRED programs in Latin America since 2001. His local knowledge, studies in psychology and criminal law and work with nonprofits will provide invaluable expertise to the WiRED Board. 
Dr. Selnow said, "WiRED has been involved in a number of projects in Nicaragua, Honduras and El Salvador, and Santiago has guided us in each of them. I have literally trusted Santiago with my life on several trips to Central America. Our most recent project, in 2020, was to train a group of young community health workers in León, Nicaragua, and Santiago organized the entire program, seeing it through to a very successful conclusion."
Mr. Castellón recalled his first encounter with WiRED:
In 2001 I met Dr. Gary Selnow in Nicaragua, and that was the first time I heard about WiRED International. It was funny because in Spanish "wired" means "cable", and so my first thought was that the project meant bringing cable from San Francisco to Nicaragua! Anyway when I realized what WiRED International did, I saw it was a great organization to work with.
Santiago Castellón
Through a program administered by Georgetown University and funded by USAID, Mr. Castellón came to the United States in 1992 where he received a high school diploma and associates degree from Coffeeville Community College in Kansas. When he returned to Nicaragua he enrolled at the Universidad Internacional para Integracional de América Latina (UNIVAL) where he studied General Psychology for four years, followed by one-year postgraduate specialty in Clinical Psychology. Mr. Castellón received two degrees: A Certificate equivalent to a B.A., and a Specialist, equivalent to an M.A. In 2020 he obtained a certification as a Criminal Lawyer Specialist. Currently Mr. Castellón serves as the Executive Director for Fundación Para La Rehabilitación Walking Unidos (FURWUS) and the appointed Central and South American representative for WiRED. For FURWUS he oversees its operation and manages its mission to support people with disabilities and other vulnerable groups throughout the world. Mr. Castellón oversees the development of WiRED's Community Health Worker Program that has been developed in Los Lechecuagos in León, Nicaragua.
Emily Bardo
Dr. Emily Bardo is an equine veterinarian practicing on the Central Coast of California, who has a professional interest in preventative health care, student mentorship and community outreach. In 2015 she earned her Doctor of Veterinary Medicine at The Ohio State University, where the One Health Initiative is a core curriculum concept. The idea of "One Health" explores the intersection between animal health, human health, and our environment. As a veterinarian Dr. Bardo brings a unique perspective on zoonotic disease and biosecurity as it relates to human health. She has had the opportunity to volunteer with WiRED since childhood, often stuffing newsletter envelopes and licking stamps. Dr. Bardo considers it a privilege to step forward and serve WiRED in this new role.
Gray Maganga
Gray Maganga is a public health and community healthcare specialist with over 12 years' experience in hospital and community healthcare in Sub-Saharan Africa and the United States. Mr. Maganga first joined WiRED International in 2002 as Special Projects Coordinator. He was pivotal in WiRED's implementation of 22 Community Health Information Centers serving dynamic populations in rural communities, hospitals, prisons and universities in 14 Districts in Kenya. Currently Mr. Maganga is working as Projects Director at Brigham and Women's Hospital in Boston, MA, overseeing research studies aimed to culturally adapt healthcare interventions in improving sexuality, HIV and STI services to vulnerable populations in Massachusetts and New York. Mr. Maganga, who speaks six languages, has co-authored a number of healthcare studies articles, including the ongoing WiRED's Vaccinator Training Program for COVID-19 vaccinations. He holds an M.S. in International Health from Heidelberg University in Germany, ancillary education in healthcare management and decision making from Harvard University, and a bachelor's degree in Mathematics and Linguistics from Moi University in Kenya.