In celebration of our 25th anniversary, WiRED is pleased to bring you stories from our archives. These articles provide a glimpse of WiRED's early work as they depict the places and the projects we have focused on over the years.
Although WiRED focuses now almost entirely on medical and health education issues, when we started the organization, we regularly assisted people with other needs. WiRED was often the first organization with an expertise in the Internet and computers to arrive in troubled areas, and so when low-resource and war-affected communities needed assistance with technology, we were happy to lend a hand.
In this story, we describe how WiRED assisted Croatian farmers who, during the recent war, suffered significant losses of land, equipment and community connections. As this story describes, we supplied computer equipment and taught farmers and local officials how to access the Internet and to use it for research and outside communications.
WiRED advanced this early work in Croatia with the strong support and guidance of our first board member, Ms. Tatjana Grgich. Ms. Grgich emigrated from Croatia to California in the early 1950s. She was an inspiring humanitarian and child welfare advocate and she was instrumental in guiding WiRED's early philosophies and practices as we served in war zones and in economically distressed communities around the world. Ms. Grgich passed away in 2020. Her daughter, Violet Grgich, who shares Tatjanja's passion for humanitarian work, is now an important voice on WiRED's board.
Farmers request assistance to bring life back to the land in Croatia
The Medtronic Foundation, WiRED, Euroregional Commission and Tuzla Medical School join in the celebration.
The municipality of Dragalic suffered massive destruction during the war from 1991 to 1995. Farms, housing, crop lands, equipment all were destroyed. To make matters even worse, the armies planted landmines throughout the area and even today, long after the fighting has ended, the deadly mines plague the population.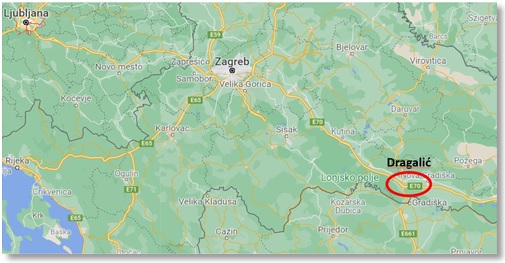 In many areas, however, the mines have been removed, and the first crops in nearly ten years are being planted. Given the decade-long down-time, the equipment that wasn't destroyed has corroded and become obsolete. It is difficult to obtain adequate financing to achieve the necessary rehabilitation, particularly for heavy farming equipment such as tractors, ploughs, and other staples of the farming operation.
WiRED is assisting family farmers by providing Internet-linked computers that enable them to obtain the latest agricultural information and to seek advice from farming experts in other countries. We also are offering to assist them through our Website and other facilities to obtain the equipment they need to rebuild their farming operations.
Stjepan Mihic of Poljane has a family of five ranging in age from 1 to fourteen. His farm consists of 20 hectares (approx. 50 acres), 17 of which are leased. He raises corn, barley, and wheat, as well as onions, carrots, and paprika. His livestock consists of pigs and cattle, five of them producing milk. He is in immediate need of a plough and a tractor.
Mrko Bunjevac has a family of three children aged two, nine, and fourteen. His farm consists of 15 hectares (approx. 27 acres), 10 of which are leased. He raises corn, wheat, and barley, and his livestock consists of pigs and milk cattle. He is in immediate need of a tractor and wheat sower.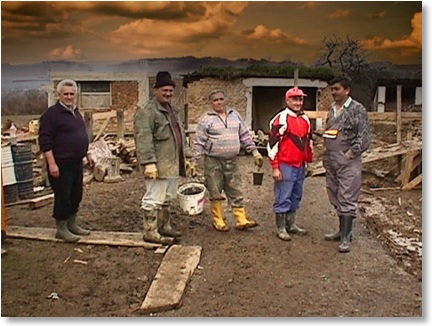 Zoran Bilacic of Dragalic has a wife and two elementary school aged children. He leases a farm that consists of 55 hectares (approx. 137 acres) and grows grains and other crops. He is in immediate need of a tractor and plough.
Ilija Mutnjakovic of Gorice lives with his mother and three brothers. He owns a farm that is 20 hectares (approx. 50 acres) and produces wheat, corn and barley. His livestock includes pigs. He is in immediate need of a corn cutter and a press for hay and straw.
If you would like to assist these farmers in Dragalic who need your help, please contact WiRED.