An Editor's Word about WiRED's Website
Get Free Health Information and More
By: Allison Kozicharow; Edited by Elizabeth Fine

COVID-19, climate change, neglected tropical diseases, recently released health education modules and videos on our work, a new smartphone app — these are all topics of recent stories posted on WiRED International's website.
WiRED's editorial staff plan our web stories around a variety of subjects. Our aim is to promote our organization's mission to bring vital medical and health education, free of charge, to underserved communities around the world.
Every article is edited, reviewed, emailed as a newsletter to our subscribers (see sidebar) and posted on our Facebook page.
The web stories inform readers about health problems surfacing around the world and new and updated health learning modules in WiRED's ever-expanding e-library. We cover global health programs and offer global audiences innovative tools, apps and programs that will allow people anywhere to build a health education library on their own laptops and smartphones — for free. 
In addition, WiRED's web articles emphasize the importance of the One Health program, spotlight WiRED volunteers, feature our partners in the field, mark health observances around the world and in the United States and run editorials on pressing global issues.
Take a minute to enjoy some of WiRED's past and present web stories. Here are samples:
Help us promote WiRED! Post our web stories on your social media pages and encourage people you know to subscribe to the WiRED newsletter. 
Share WiRED's Newsletter!
WiRED wants to spread the word about global health issues that increasingly impact all of us. We would like to share our free health-education tools that help people understand and prepare for infectious diseases and chronic conditions.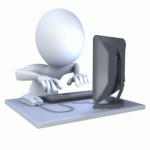 To subscribe to our mailing list and newsletter, click here.

If you already subscribe, we appreciate your support and loyalty. Because you enjoy getting WiRED's newsletter in your email, why not share it with others?
It is easy! Just enter your email address here.
WiRED's Redesigned Website
WiRED began 2020 with a brand new website. Our new look and content present a graphic and easy-to-navigate description of what we do, what we've done and who we are.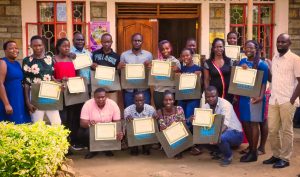 WiRED invites you to sample our website sections:
The "What We Do" section explains WiRED's global community health training approach, programs and innovative health education solutions.
The "WiRED News" section features our most current story plus the two previous stories as well as our story archive.
WiRED's Health Learning Center section contains hundreds of modules, free to all and available for download onto computers and smartphones. The Center is divided into three parts: new modules, module series and our entire health learning library. All WiRED modules are easily accessible via our pioneering Health Module Access Program known as Health MAP.
WiRED's history is housed in the "What We've Done" section, from our beginnings in 1997 in the former Yugoslavia to today.
WiRED's "What People Say" section contains engaging testimonials from people on the ground in communities all over the world who use and who benefit from WiRED's free health training programs. We also provide comments from our partners, board members and volunteers — reflected in the faces shown in the "Project Photo Gallery" section.