Nurses Play a Pivotal Role in Our Health
An Opinion from a Longtime Nurse and WiRED Board Chair
By: Charlotte Ferretti, Ed.D., R.N.; Edited by Jessie Crowdy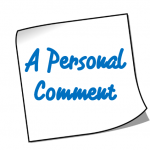 When The World Health Organization declared 2020 "The Year of the Nurse and Midwife," no one had any idea that nurses and other first responders would be front and center in the fight against COVID-19. 
Healthcare workers expose themselves to the risk of the virus as they do what they are trained to do every time they begin a shift, which is care for those with disease, work in their communities on prevention through education, and care for those in community and home settings. 
As a nurse for 50 years and counting, I'm so gratified that these professionals are being acknowledged for demonstrating what nursing is all about. There is no other profession like nursing. I've always believed that nursing is not a career choice you make but one that chooses you. The demands are too numerous for anyone without compassion, flexibility, intelligence and critical thinking. For those who endure the training, the rewards and satisfaction are many, including helping patients improve their health and educating and supporting nursing students.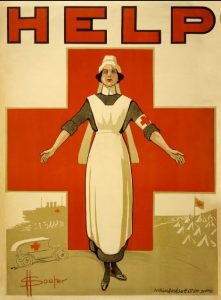 What a remarkable profession. Nurses meet thousands of people from every walk of life, gain expertise in multiple specialties and have the opportunity to see firsthand incredible scientific advances that better and extend life. As a student nurse I passed by iron lungs in the basement of our medical center, which were then replaced by ventilators. I experienced physicians and operating room staff challenged by some of the first open heart surgeries, and saw the changes implemented in emergency medicine as a result of the Vietnam War. As a graduate nurse, I saw chemotherapy begin to replace surgery and radiation as standard treatment for cancer, and, as a nursing professor in the early 90's, I observed that almost 40% of my graduate students were men entering the profession to join the crusade against AIDS.
Nursing and medicine have come a long way since Florence Nightingale's work in the 1820s. Nightingale actually initiated methods to reduce the spread of infection during the Crimean war, so we can thank her for her contributions to how our experts in health care are approaching the COVID-19 virus today.
Because nurses are the largest sector of healthcare workers in every country, they play a pivotal role in preparation and response to pandemics. As the COVID-19 crisis eases and individuals return back to work and school, it will be school nurses who will educate teachers and staff about health protocols. Occupational health nurses in factories will train and monitor the health of workers. Nurse educators will challenge their nursing students with critical lessons to prepare them for the serious challenges they will face as populations around the world recover from the pandemic.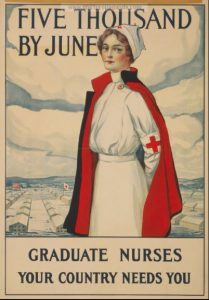 The greatest deficit of nurses is in low- to low-middle income countries in Africa, Southeast Asia, the Eastern Mediterranean region and much of Latin America. As universities try to meet the demand to educate new nurses around the world, we can be proud that WiRED International is addressing this worldwide health need through its new Community Health Worker program, which can enhance and extend the care of the health professionals in medically neglected areas around the world.
Nursing is rarely boring or predictable, which is why I and many nurses I know stay informed and involved. Working with WiRED International is a continuation of my career-long efforts focused on health and education. Collaborating with the WiRED Board is inspiring and the work rewarding, especially seeing how WiRED's health education and training programs are improving the health of underserved populations. My association with WiRED is one way that I can contribute and hopefully share my passion about the nursing profession with others.
For more information on nursing perspectives from those working in various specialties, see Johnson & Johnson: Nurses Change Lives for video interviews available along with nursing careers and nursing education:  https://nursing.jnj.com.
Dr. Charlotte Ferretti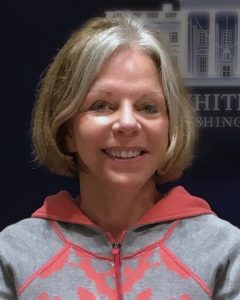 After working as a nurse in a variety of health care settings, Dr. Ferretti taught at San Francisco State University as a professor of nursing for 15 years and directed a school-based state-certified health center. In 2000, as director of the Marian Wright Edelman Institute at SF State, Dr. Ferretti administered multiple grants related to health care, education and child development and provided oversight for the Head Start Program in the City and County of San Francisco for 14 years.
Dr. Ferretti received her nursing degree from St. Vincent's Medical Center in New York, a master's degree in nursing from University of California San Francisco and a doctorate from University of San Francisco.
Dr. Ferretti has worked extensively in community health with underserved populations and serves as a resource for WiRED health education programs. She continues to be active on the Head Start Board, the local Court Appointed Special Advocate (CASA) program and the American Academy of Nursing.
Year of the Nurse and Midwife
This is a unique time for the World Health Organization (WHO) to declare 2020 as the International Year of the Nurse and Midwife, marking the 200th birthday of the founder of modern nursing, Florence Nightingale, whilst recognizing the critical contribution the profession makes to global health.
According to WHO Director-General Tedros Adhanom Ghebreyesus, "Nurses are the backbone of the health system," accounting for roughly 59% of health professionals. A report from WHO  and the International Council of Nurses and Nursing Now notes that there are just under 28 million nurses worldwide, about 5.9 million short of what is needed to adequately care for a growing population. This is a reminder of the significant role nurses play, and a wakeup call to ensure that they get the support they need to keep the world healthy.