HIV/AIDS Challenges amidst
COVID-19
Training Community Health Workers to Deliver Frontline Services
By: Allison Kozicharow; Edited by Jessie Crowdy
Tuesday, December 1 is World AIDS Day. This year underserved communities face greater risk for HIV infection and AIDS-related deaths as the COVID-19 pandemic disrupts AIDS prevention, testing, treatment and care services.
The World Health Organization (WHO) reports that communities of people living with HIV and community health workers play a key role in the global fight against HIV/AIDS. The community-based approach is exactly what WiRED International supports to combat not only HIV/AIDS but other diseases and health conditions. To this end and despite challenges prevented by COVID-19, WiRED launched our Community Health Worker Training Program this year in Kenya, India, Nicaragua and Peru with early 2021 plans to expand the project in Armenia.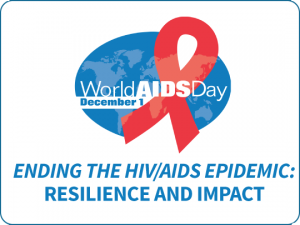 Spread through certain body fluids, HIV is a virus that attacks the body's immune system, specifically the CD4 cells, often called T cells. The virus was identified in 1984, and since then more than 38 million people have died from it, which makes it one of the most destructive pandemics ever recorded.
If HIV is left untreated, the most serious phase of infection leads to AIDS, along with related diseases and cancers. However, people can live a very successful and healthy life if they are taking antiretroviral therapy, or ART, drugs. This therapy option reduces the amount of virus in the body and lowers the person's chances of transmitting the virus.
World AIDS Day encourages everyone to show solidarity with those who are living with HIV and to promote awareness worldwide. To get educated about HIV/AIDS, we suggest taking a look at WiRED's HIV/AIDS Series.
WiRED's HIV/AIDS Module Series
WiRED, which has been providing HIV/AIDS training programs since 2001, currently offers a 15-module health education series on the disease. The cost-free, publically available training units cover:
Diagnosis
Living with HIV
Related infections and cancers
Treatment options
Caring at home for a loved one with AIDS
HIV information for children and adolescents
Prevention of transmission between mother and child
Proper nutrition for people who are HIV positive