Update from WiRED Community Health Workers in Kenya
Guarding the Health of Their Communities
By Allison Kozicharow; Edited by Elizabeth Fine
During the month of September, 12 WiRED International community health workers (CHWS) in Kisumu, Kenya, reached a total of 5,382 people with health services. COVID-19 was the primary concern while other issues addressed included malaria, handwashing, HIV/AIDS, nutrition and first aid.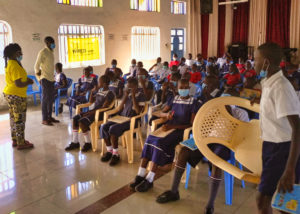 Throughout Africa, and in nearly all low-income regions around the world, CHWs augment the professional medical corps by offering critical medical and public health services. They provide community health education, basic clinical services, health surveillance, mother and child assistance and much more.
Early in 2020 WiRED launched its CHW training program in Kisumu, and since then these CHWs have treated thousands of people each month for endemic conditions and diseases such as malnutrition, HIV/AIDS, malaria, dengue and tuberculosis. However, with the arrival of the COVID-19 pandemic, the CHWs have had their hands full.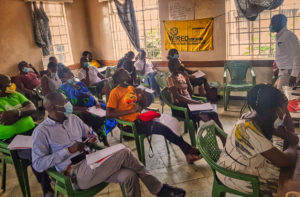 Only 5.2% of Kenya's population are vaccinated. Because our CHWS are also graduates of our Vaccinator Training Program, they are well prepared to distribute and administer COVID-19 shots once the vaccines become more readily available. For now, the CHWs are tirelessly teaching people about COVID-19 and the importance of wearing masks and practicing social distancing while at the same time guarding the general health of their communities against other prevailing and challenging diseases and conditions.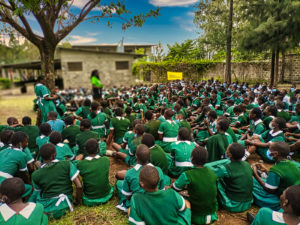 CHW Juliete Omollo said, "Because of the WiRED health education and awareness outreach, I now see behavioral changes in our communities in that most people are practicing preventive measures. Reaching out to the community as a community health worker has been a lifetime blessing."
WiRED will expand its CHW training program in 2022 throughout Africa and Latin America in order to increase the number of paraprofessionals to serve populations in low-resource regions with health training and clinical services. Further, WiRED will include course material on health topics related to the increasing effects of climate change.