WiRED Announces Publication of Journal Article
Featuring WiRED's Continuing Medical Program for Community Health Workers
By Allison Kozicharow; Edited by Elizabeth Fine
Why is continuing medical education (CME) essential to doctors, nurses and especially community health workers (CHWs) in low-resource countries?
WiRED International answers this question in an article entitled "A Continuing Medical Education Program for Community Healthy Workers in Underserved Regions of the World," just published in The Journal of Southern California Clinicians. The paper was co-written by WiRED International Executive Director Gary Selnow, Ph.D.; WiRED Medical Programs Director Miriam Othman, M.D., M.P.H.; and WiRED's Technology Programs Director Christopher Spirito.
In under-resourced areas of the world, the disparity in numbers of physicians and nurses between rich and poor countries is striking. This is why WiRED began a CHW training program several years ago to train people to manage the health of the communities in which they live. Subsequently, WiRED created a CME program to enable CHWs to reinforce their knowledge and learn new skills just as medical professionals must do to maintain certification. To be effective, CHWs must stay current on scientific findings, the latest diagnostics and treatments for health conditions that may impact their communities, particularly emerging diseases such as COVID-19. Furthermore, the CME program provides the resources CHWs need to specialize in a particular area of community health, such as mother and child health, diabetes and infectious diseases.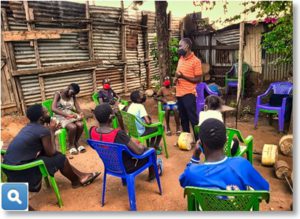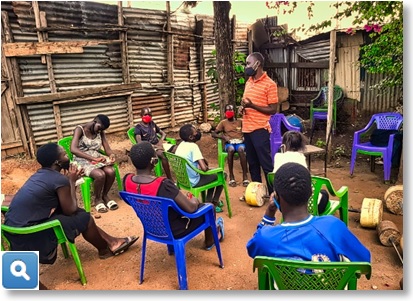 WiRED has designed one of the few publicly available, evidence-based CME programs that can be accessed from anywhere in the world and downloaded to smart devices. The program offers these features:
Is free of charge.
Is designed for CHWs and nurses, rural physicians . . . anyone in health care who needs updates and wishes to expand his/her skills.
Taps into WiRED's health training library of several hundred modules.
Features an app that can be used anywhere — developed by WiRED's computer and content teams.
Allows users via the app to download modules to their smart devices, so they can study the material offline.
Notifies users about "Urgent" modules, which are posted for critical global health issues, such as COVID-19, Zika and Ebola. When users open the app, Urgent modules will be red-flagged for them.
Requires CHWs to earn 50 study credits each year. The app keeps the credit score and reminds users how many credits they need to earn before the end of the year.
Announces new modules to let users know about all recent additions to the WiRED e-library.
WiRED believes that CME programs are a vital component that will enable CHWs to continue to meet future challenges in health care and to accommodate the unique health demands of local communities in underserved regions of the world.
The authors offered the following comments on the WiRED CME program:
Practicing medicine in a low-resource country, I personally experienced how the gaps in clinical practice and clinical knowledge can lead to poor outcomes. When combined with a lack of financial resources, severe staff shortages and lack of healthcare infrastructure, these gaps in knowledge and practice can disproportionately affect low- and middle-income countries. WiRED's CHW training and the CME specialty training programs are an empirical solution to better population health outcomes.
—Dr. Othman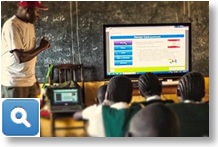 The evolution of the digital ecosystem has enabled the curation and distribution of information to global audiences. Whereas we once depended on the distribution of books, magazines and manuals to enable the educational process, we are now able to provide this information, in dynamic formats, in near real-time to interested parties. The WiRED CME platform enables WiRED to provide digital health education modules not only to the existing populations we serve but to all clinicians and CHWs interested in improving their knowledge, especially in reference to emerging diseases and outbreaks globally. It is for this reason we have been investing in this capability and will be evolving our own offerings over the coming months and years.
—Mr. Spirito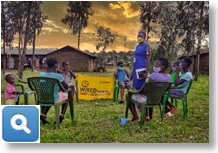 WiRED's medical and IT teams have created a rigorous, WHO-compliant training program that uses classroom instruction and clinical practice to prepare local people to become CHWs — the vital paraprofessionals who offer basic health services and training to local populations. Furthermore, WiRED provides critical resources for ongoing health instruction by way of our CME program. This CHW training and the CME specialty training prepare people to address the many health challenges facing communities in low- and middle-income regions of the world.
—Dr. Selnow
The Authors
(Authors are volunteers with WiRED International)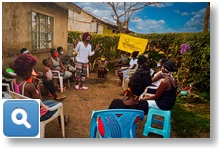 Dr. Gary Selnow is WiRED's Founder and Executive Director. He is Professor Emeritus at San Francisco State University and the author/co-author of seven books. Dr. Selnow was twice a Fulbright Scholar and served on a White House task force. He was a regular commentator on NPR's Marketplace program and a consultant for NBC television and the National Academy of Sciences. He was awarded the 2004 President's Medal at San Francisco State University and the UC Berkeley Public Health Award.
Dr. Miriam Othman is WiRED's Director of Medical Education, bringing a wealth of medical and international public health experience. She manages all content for WiRED's Community Health Training Program and develops the texts for the tutorials and study materials. Currently, Dr. Othman is Director of the Global & Community Health Division and Assistant Professor at Western University of Health Science College of Osteopathic Medicine. She received her M.D. from the University of Baghdad, Iraq, and her M.P.H. in global health management from The George Washington University, where she was a Fulbright Scholar. She was the Senior National Medical Officer of the International Organization for Migration Baghdad, Iraq, from July 2003 to January 2006.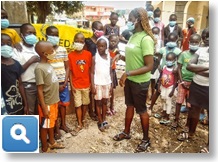 Christopher Spirito is WiRED's Technology Programs Director. He has created various systems for the organization, including WiRED's HealthMAP technology. He works as a Nuclear Cyber Security Consultant with Idaho National Laboratory. He is currently part of a small nuclear-cyber team providing support to international nuclear power plants and the International Atomic Energy Agency (IAEA) engagements and consultancies. His primary engagements include participating in a multi-year IAEA Coordinated Research Project on Enhancing Computer Security Incident Analysis at Nuclear Facilities and developing attack and defense scenarios. Prior to joining Idaho National Laboratory, Mr. Spirito was the International Cyber Lead at The MITRE Corporation, providing support to U.S. partner nations. Mr. Spirito graduated from Boston College with a degree in mathematics and attended graduate school at Worcester Polytechnic Institute and studied biostatistics at the Harvard School of Public Health.