WiRED Marks Publication of Journal Article
Featuring WiRED's CHW Training Program
By: Allison Kozicharow; Edited by Jessie Crowdy
Increasingly, ministries of health, nongovernmental organizations and hospitals are turning to community health workers (CHWs) to fill the gap created by the scarcity of medical professionals in under-resourced areas of the globe.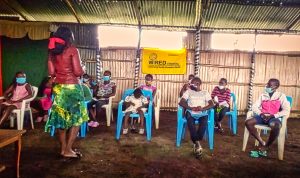 The Journal of Southern California Clinicians published an article in its recent issue entitled "Introduction and Follow Up of Ongoing WiRED International Program." The paper was co-written by WiRED Executive Director Gary Selnow, Ph.D., and WiRED Board members Maryam Othman, M.D., M.P.H., and William Crano, Ph.D., and it describes the then-impending launch of WiRED's Community Health Worker Training Program.
The article describes WiRED's initial plan and approach to our CHW program, the delivery of which has been altered during the past several months to accommodate restrictions imposed by the unfolding COVID-19 pandemic. Trained CHWs play a critical role in ordinary times but especially now during the coronavirus outbreak. They deliver basic health services, provide communities with health and prevention training and act as early warning monitors for health conditions in their assigned districts.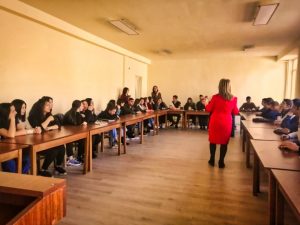 However, trained CHWs are in short supply, and so WiRED designed a program to meet World Health Organization guidelines with a curriculum adaptable to a wide variety of global regions. WiRED's CHW program also includes a continuing education platform that reinforces the CHWs' knowledge base and provides an opportunity to develop new skills. WiRED continues to build the CHW corps in underserved communities in countries such as Kenya, India, Peru and Nicaragua.
Note: The Journal of Southern California Clinicians is a peer-reviewed medical journal that serves the medical professionals of southern California. Originally founded by doctors at the Pomona Valley Hospital Medical Center, the journal is the only such publication in southern California that offers medical professionals the opportunity to share their knowledge, discoveries and opinions with one another. The journal's editors welcome articles from all medical professionals, in any field of practice.
The Authors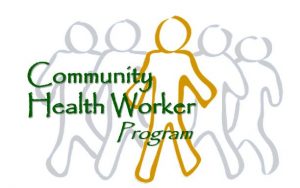 Dr. Gary Selnow is the founder and Executive Director of WiRED. He is Professor Emeritus at San Francisco State University and the author/co-author of seven books. He was twice a Fulbright Scholar and has lectured at the London School of Economics, the University of Warsaw, the Free University of Amsterdam and other universities in Europe. He has consulted with the U.S. Department of State and for NBC Television and the National Academy of Sciences. Dr. Selnow served on a White House task force, was a pilot and information officer for the U.S. Air Force. He was awarded the 2004 President's Medal at San Francisco State University and the UC Berkeley Public Health Award. He earned his bachelor's degree in technical writing at Rutgers University and his masters and doctoral degrees in communication at Michigan State University.
Dr. Miriam Othman is WiRED's Director of Medical Education, bringing a wealth of medical and international public health experience. She manages all content for WiRED's Community Health Training Program and develops the texts for the tutorials and study materials. Currently, Dr. Othman is Director of the Global & Community Health Division and Assistant Professor at Western University of Health Science College of Osteopathic Medicine. She received her M.D. from the University of Baghdad, Iraq, and her M.P.H. in global health management from The George Washington University, where she was a Fulbright Scholar. She was the Senior National Medical Officer of the International Organization for Migration Baghdad, Iraq, from July 2003 to January 2006.
Dr. William Crano is the Oskamp Professor of Psychology at Claremont Graduate University. Previously, he was Professor and Chair of the Department of Communication at the University of Arizona. Dr. Crano served as Professor on the faculties of Michigan State University and Texas A&M University. He has been a NATO Senior Scientist, a Fulbright Fellow to Brazil and a liaison scientist in the behavioral sciences for the Office of Naval Research. His basic research has been focused on evaluation of social interventions, and the development of models of attitude development and attitude change, which he has used in his applied research on drug prevention in adolescents. He has published 18 books, and more than 200 papers and book chapters.