WiRED International's CHWs Strengthen Community Health
Linking underserved communities with healthcare services
By: Jessie Crowdy:  Edited by Allison Kozicharow
WiRED International's community health workers (CHWs) in Kisumu, Kenya, continue to play an essential role in community education, providing advice on health issues as well as necessary referrals. In the final week of August, 14 CHWs reached 1,686 people, covering topics such as unsafe drinking water, COVID-19 and teenage pregnancy.
By assessing needs and referring patients to facilities that can provide specialized treatment or monitoring, CHWs are improving community health and stemming the spread of devastating diseases such as COVID-19. As the World Health Organization has envisioned, CHWs are becoming a vital link between underserved populations and formalized health care.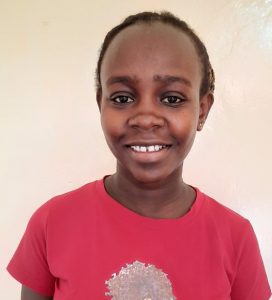 "I came across some business women. I approached them, and they agreed I could share with them the correct issues about COVID-19. One of the women approached me after I was done. She told me that her husband had been going for HIV testing, and the result had been negative. She requested a test because she was a known positive. I immediately went and brought the kits, being that I am a trained counsellor. I did the test and referred the patient to the facility for partner notification services."
– Juliete Omollo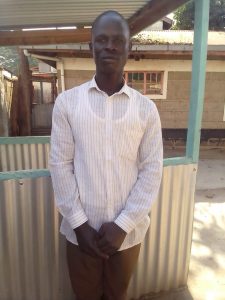 "People were very punctual and the discussion was good since participants were very active. They asked so many questions about the disease outbreak. I managed to convince them of the facts and refer them to a nearby dispensary."
– Victor Onyango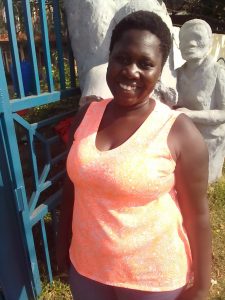 One specific girl worked as a commercial sex worker. She thought that someone can contract only HIV and pregnancy from sex, and only used family planning and pre-exposure prophylaxis to prevent her from getting diseases. When I talked to her about STDs she promised that she would try to stop what she was doing. I referred her to an organization where she would be helped.
 – Bunnyce Atieno
While assessing health needs, CHWs additionally encounter situations where vulnerable individuals are at serious risk. CHWs are also able to meet the social needs of individuals who have been isolated due to illness, injury or other factors, and whose conditions would have gone unnoticed without CHW support.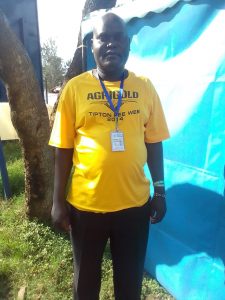 "I met a young girl, aged 13 years, whose father beat her and seriously injured her ankle because she was found with a boy he thought was her boyfriend. The wound was deep, and proper medication was not given till the moment I discovered it. I counselled the young girl on the impact of getting involved in early sex. Sometimes when her dad is drunk, he wants to sleep with her since her mother died. I took my time and met her father. He discussed a lot and felt very sorry, and also requested me to do what may be possible to make his daughter safe before they resume school. I referred the young lady for medication to her wound. I can say that the wound is healing and soon the lady will be okay."
– Daniel Ayieko
Not only do CHWs provide health education but through their understanding and monitoring of the community they are able to advise on proper hygiene and how individuals can protect themselves as well as the community as a whole.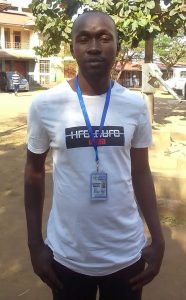 "I met a young man who claimed his friend tested positive for COVID-19, despite washing his hands regularly with soap and clean running water. I asked whether the victim put in place other necessary precautions to help prevent the virus. I told him that to prevent such an incident in future, he should inform others that they should wear masks regularly, keep social distance, wash hands with water and soap, use sanitizers, as well as avoiding crowded places."
– Zachary  Omondi
Safe water supply and adequate sanitation to protect health are basic human needs, which is why CHWs continue to work closely with the community to ensure awareness of the importance of safe water sources.
"Many people are suffering from stomachache without knowing the cause. I met a group of women who suffered from typhoid, were treated but were still complaining about stomachache. I asked them about their sources of water, and some said they buy from a water vendor who supplies water using a long pipe, others from water kiosks.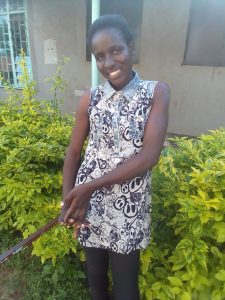 I told them that hygiene starts with them, and that they should take good care of themselves. I advised them not to fetch water from plastic pipes and rusted metal pipes from water kiosks. Also I advised that it's their right to tell the vendors to change their old pipes to new ones, immediately after realizing dirt, cracks or rust, because these carry germs. They said that they were drinking dirty water unaware and promised to change."
– Imelda Anyango
Through CHWs such as Juliete, Victor, Bunnyce, Daniel, Zachary and Imelda, WiRED International brings vital medical and health education, free of charge, to underserved communities around the world. Donations make a huge difference in our capacity to provide health education in low-resource regions

WiRED has been approved as a qualified charity by the PayPal Giving Fund. 100% of your donation will go to WiRED.
Or mail your check to:
WiRED International P.O. Box 371132, Montara, California 94037.