WiRED Vaccinator Training Conducted in Liberia
Graduates Ready to Administer COVID-19 Jabs
By Allison Kozicharow; Edited by Jessie Crowdy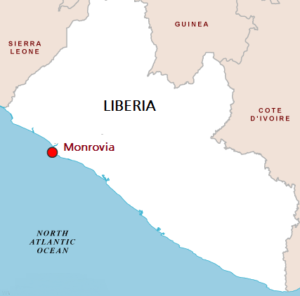 WiRED International announces the successful completion of our first class in vaccinator training in Monrovia, Liberia, in early September. The Liberia training now joins Kenya and Uganda, where WiRED's Vaccinator Training Program has already been launched.
A Liberian doctor conducted the training for health professionals and citizen vaccinator volunteers, in sessions organized by Mr. John Duco of The Vulnerable Empowerment Foundation International Liberia Inc. (VEFIL). Eleven people took the 45 hours of WiRED training — based on the World Health Organization's vaccinator program — after which they sat for a final exam and received WiRED certificates of graduation. Soon, they will prepare local communities by disseminating basic information about the COVID-19 vaccination so that residents understand the value of the shot and can be ready when vaccines arrive.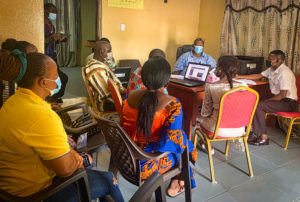 The training took place in face-to-face (and masked) sessions. Trainers in Kisumu, Kenya, stood by to answer any questions about the curriculum. All 11 students took the final exam online, administered directly by WiRED. 
Only 3.6% of Liberia's population have been vaccinated against COVID-19. When vaccines arrive in sufficient quantities to inoculate significant portions of the population, the medical community will need trained workers to assist with the large task of administering hundreds of thousands of shots. The WiRED-trained team in Liberia stand at the ready to distribute and give the shots in local communities. They will become force multipliers, allowing local doctors and nurses to increase the capacity to move vaccines, set up shot clinics and administer the vaccinations.
List of Vaccinator Program
Graduates in Liberia
John S. Duco, CEO of the Vulnerable Empowerment Foundation International Liberia Inc. (VEFIL)
David OZ Gaie, Regional Blood Bank Manager, Ministry of Health, Republic of Liberia
Roland T. Wehyee, Practical Nurse
Ebenezer Tengbeh, Practical Nurse
Eric T. Howe, Volunteer
Amelia Wriyee, Volunteer
Elizabeth Wehyee, Volunteer
Catherine K. Philips, Volunteer
MacPherson C. Marbiah, Volunteer
Davidson T. Sangayon, Volunteer
Deborah Dayee, Volunteer
Health in Liberia
The Republic of Liberia is located on the coast, at the southern tip of West Africa, and is bordered by Sierra Leone, Guinea and Cote D'Ivoire. Some stark facts:
Liberia has endured civil wars and an Ebola epidemic in the recent past.
The population suffers from diseases such as dengue, malaria, tuberculosis, diarrhea and HIV-AIDS — and now COVID-19.
Maternal and child health is poor.
An estimated 50% of women and girls ages 15 to 49 have undergone female genital mutilation or cutting as the practice is still a cultural and social norm.
Access to safe water and sanitation is scare.
Main source: Liberia Demographic and Health Survey 2019-2020